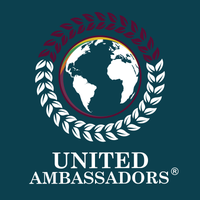 UA-MUNC Geneva 2018
United Ambassadors Model United Nations Conference at the United Nations in Geneva
United Nations Headquarters in Geneva

,

Switzerland

None

Apr 15

-

Apr 20, 2018

500 Delegates

$245.00 Fee
Delegate Applications

01 Oct 2017 - 29 Mar 2018

Observer Applications

01 Oct 2017 - 16 Mar 2018

Delegation Applications

01 Oct 2017 - 29 Mar 2018
---
MUN like the REAL UN.
The United Ambassadors MUN Conference in Geneva (UA-MUNC) is the world's most authentic, accurate, cutting-edge, and F.U.N. simulation of the United Nations.
It follows the most recent version of UN4MUN, the UN-accredited Model UN platform created to provide an accurate simulation of the United Nations.
For the first time, it is introducing new committees to the UN4MUN platform developed in direct collaboration with relevant UN experts from the main organs simulated.
The conference will take place in April 2018 at the United Nations Headquarters in Geneva and lasts for 4 days.
An optional 2 day UN4MUN Training Workshop co-delivered with the UN Department of Public Information is offered before the conference.
UA-MUNC Geneva 2018 Theme: Conflict prevention, disaster relief, and solidifying efforts towards maintaining international peace & security on the road to sustainable global development.
Committees include the General Assembly, the Security Council, and for the first time in UN4MUN history, the International Court of Justice, and the Economic and Social Council.
The conference welcomes students aged 12-29 in high-school/ university. This is currently the only UN4MUN conference taking place at the United Nations in Geneva.
---
Rating
4.05 out of 5
Top Rated MUN
This is a Top Rated series of conferences - it has consistently been rated with 4 or more stars!
---
Organizers
--- Security Council B
Topics
Cyber Security Challenges as a Threat to International Peace and Security.
Chairs
Mabrouk Elkawas Security Council A
Topics
The Rohingya Refugee Crisis - Disaster Relief and Immediate Action to Support People Affected by Conflict.
Chairs
Agnese Cigliano Economic and Social Council (ECOSOC) High-Level Political Forum on Sustainable Global Development
Topics
Eradicating poverty in all its forms and dimensions through promoting sustainable development, expanding opportunities and addressing related challenges.
SDGs in focus: Goal 1: Poverty Eradication Goal 2: Hunger, food, and security Goal 5: Gender Equality Goal 9: Infrastructure Goal 17: Partnerships for the Goals
Chairs
Michael Coomber General Assembly First Committee (DISEC) Disarmament and International Security
Topics
Conflict Prevention, Total Elimination of Weapons of Mass Destruction & Effective Prevention of Illicit Trade in Conventional and Small Arms.
Chairs
Alexandre Dumouza The International Court of Justice
Topics
Case: Obligations concerning Negotiations relating to Cessation of the Nuclear Arms Race and to Nuclear Disarmament. (Ukraine Vs. The Russian Federation).
Chairs
Maria Slobodina