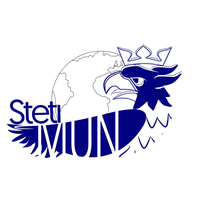 StetiMUN 2018
Szczecin Model United Nations
Szczecin

,

Poland

None

Nov 15

-

Nov 17, 2018

160 Delegates

€25.00 Fee
Delegate Applications

15 Jun 2018 - 31 Oct 2018
---
Szczecin Model United Nations is a conference organised annually in Szczecin, Poland by II Liceum Ogólnokształcące im. Mieszka I. This year you will have the chance to be a part of one of our three new committees. Not only will you be able to discuss burning issues in your councils: StetiMUN is an event that gathers more than 150 people from countries all over Europe and the World - that is undoubtedly the best opportunity for you to make international friends, work collaboratively and, of course, have fun!
Before you submit your application, please review the Country Matrix (access below) to choose preferred Delegate spots which are still not ocuppied.

The Delegate fee is € 25.00 / PLN 100.00
The Delegates are kindly asked to transfer the money to our bank account:
29 1020 4795 0000 9002 0278 5913
For international transfers

IBAN: PL29102047950000900202785913
BIC: BPKOPLPWXXX

Wichtige Information für Delegierte aus Deutschland: SEPA-Lastschrift wird nicht unterstützt! Bitte benutzen Sie daher die Überweisung

Please include "StetiMUN", your name and surname in the title of the wire transfer.
The fee includes: Participation in the conference, lunch breaks in between sessions, coffee breaks menu, entrance to the social event.
Should you have any questions, do not hesitate to contact us via social media or our email address: stetimun.lo2@gmail.com.
---
Rating
4.71 out of 5
Top Rated MUN
This is a Top Rated series of conferences - it has consistently been rated with 4 or more stars!
Other Editions
---
Organizers
---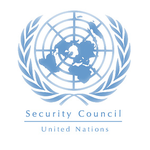 Security Council
Topics
Religious civil war in the Central African Republic - reassessing the role of UN Peacekeeping forces
Chairs
Aleksander Sułkowski
Kornel König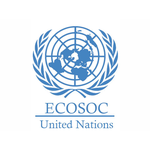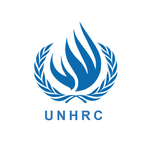 Human Rights Council
Topics
The issue of the death penalty as a punishment against human rights.
Sexual assaults during armed conflicts.
Chairs
Marta Zagórska-Król
Alicja Kozłowska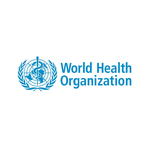 World Health Organisation
Topics
Increasing the transparency of euthanasia usage.
Standarisation of in vitro fertilisation regulations.
Chairs
Wiktoria Stanek
Maria Kardel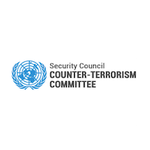 Counter-Terrorism Committee
Topics
Lone wolves threat - ways to avoid radicalization and terrorist attacks of youth in Europe and around the world.
Human rights or national security - is invigilation necessary violation of human rights as a way to fight terrorism.
Chairs
Maciej Czechowski
Radosław Dziedzic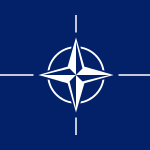 NATO North Atlantic Council
Topics
Russian influence in Eastern Europe as seen on the example of the war in Donbass.
Modern technology in the military.
Chairs
Maciej Krajewski
Aleksandra Nowaczyńska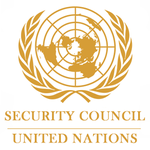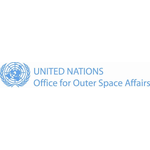 Office for Outer Space Affairs
Topics
Issue of weaponisation of the outer space as a threat to peacekeeping.
Concept of multilateral space governance.
Establishing Potocols For an Extraterrestrial Intelligence Encounter
Chairs
Michał Warakomski
Katarzyna Peszko