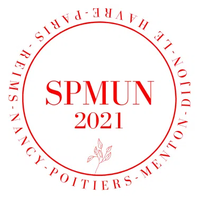 SPMUN 2021
Sciences Po Model United Nations
Reims

,

France

1 Place Museux

Nov 12

-

Nov 14, 2021

250 Delegates

€40.00 Fee
Delegate Applications

03 Oct 2021 - 10 Nov 2021

Chair Applications

03 Oct 2021 - 14 Oct 2021
---
Organizers
---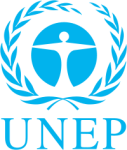 UNEP - United Nations Environment Programme (Beginner Level)
Topics
Addressing the impact of acidification and fertilization on marine biodiversity: Ocean acidification is another main problem of climate change linked to CO2 but less mediatised than greenhouse effect. It hence has to be addressed. Oceans represent more than 68% of the Earth's surface, are essential for maritime trade, biodiversity, and for carbon dioxide storage, hence their protection involves key issues and different stakeholders on a global scale. As the latest IPCC report shows, human pollution has a crucial impact and rapidly degrades these marine environments. Ocean acidification due to CO2 increase is influencing the fertility of marine species, the death of microorganisms, the fragility of coral reefs, that means a certain collapse of marine ecosystems. The loss of an ecological equilibrium has terrible economical, environmental consequences, an impact on your health, food security and coastal communities. Questions: - Is it enough to achieve the 17 sustainable development goals? - How can we preserve oceans, as a biodiversity source and a way to stock carbon dioxide, without blocking trade and tourism, and considering the various implications and priorities from different countries? - How can we act on a global level and expand our action range?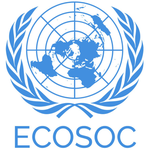 ECOSOC - United Nations Economic and Social Council (Intermediate Level)
Topics
Developing a global circular economy and fostering Green Growth: The idea of a circular economy has been gaining traction over the years as a way to make our global economy more sustainable by reusing and recycling existing materials. Transitioning towards a circular economy from a linear economy requires various stakeholders to take action, however, there are many implications when it comes to this transition, such as the global focus on economic growth. Question: How can we enter into a global circular economy and encourage green growth while still considering the various economic implications of different countries and the different priorities that the economies hold?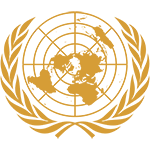 UNSC - Future United Nations Security Council (Advanced Level)
Topics
Possible responses to a hypothetical environmental crisis in Sub-Saharan Africa in 2050, when the effects of climate change are even more acutely felt across the world. Within this topic, the UNSC will first discuss its remit and mandate when addressing climate crises. It should reach a decision on, inter alia: (a) the circumstances under which it can act on climate crises (b) the means through which it can address the consequences of climate crises. Subsequently, after determining these basic principles, the UNSC will then discuss how to respond to the political, social, economic and ecological consequences of the 2050 Sub-Saharan Crisis. In essence, this crisis will be sparked by an environmental phenomenon, leading to mass migration from Sub-Saharan Africa towards Europe, food, water and energy scarcity and a flare up of political tensions across the region.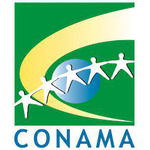 Crisis - The Brazilian Amazon: National Environment Council (CONAMA)
Topics
Crisis in the Brazilian Amazon: Deforestation in the Brazilian Amazon has increased dramatically since President Bolsonaro took office in 2019. The destruction of the Brazilian Amazon is largely the work of criminal networks that use violence and intimidation, including murder and death threats, against those who seek to protect the rainforest. In addition, since President Bolsonaro took office in 2019, his administration has acted aggressively to undermine the enforcement of environmental laws in Brazil and the protection of indigenous territories that previously guaranteed conservation efforts in many parts of the Amazon. In this committee, representatives of Bolsonaro's government as well as environmental activists, criminal deforestation networks, indigenous groups and members of civil society will all be present to fight for their interests as the ongoing crises, killings, forest fires and climate change continue / redrafting agreement between EU countries and Brazil.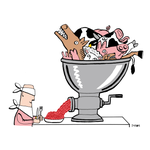 Crisis - The American meat industry
Topics
In the United States, the meat industry is a subtle political force. In this committee, we will see how the meat industry is largely responsible for the carbon footprint of the agri-food sector, which represents about a third of the global emissions. Indeed, numerous consequences of livestock, from the simple but numerous rejection of methane through the waste of the animals, to the deforestation of forests in order to grow soy & other plants in order to feed the animals & breed even more animals, lead to the release of green gas. Moreover, the problem with the meat industry isn't only an environmental matter, but also a social & sanitary one. The meat produced isn't of good quality, because the animals generally live in terrible conditions. They are also filled with antibiotics, which can affect the health of the consumer if he eats too many of them. Finally, in a context of competition amongst breeders from different countries around the world in order to be the most competitive on the market and sell as many products as possible, there is also a social element to this crisis since the breeders aren't paid correctly, live and work in bad conditions. This competition between nations can also lead to diplomatic tensions, as we saw. We will hence see how all these different elements are intertwined, but also the alternatives that exist to this predicament, through the development of reasonable & local breeding.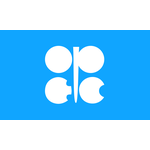 OPEP - Organisation des pays exportateurs de pétrole (Niveau débutant)
Topics
Plusieurs membres de l'OPEP ont annoncé publiquement leur soutien à la transition du pétrole vers les énergies renouvelables, compte tenu de la crise climatique très pressante. Parlant par exemple d'un "renouveau économique axé sur des politiques et des technologies respectueuses de l'environnement", les pays producteurs de pétrole ont clairement indiqué qu'ils cherchaient à explorer des solutions énergétiques innovantes utilisant par exemple l'énergie solaire ou nucléaire. L'OPEP (Organisation des pays exportateurs de pétrole) a été fondée en 1960 par les cinq premiers États membres : l'Iran, l'Irak, le Koweït, l'Arabie saoudite et le Venezuela. Leur objectif était de mettre en œuvre une politique commune pour l'exportation de pétrole brut et l'organisation s'est rapidement développée. Aujourd'hui, l'OPEP compte 13 États membres. Maintenant que la communauté internationale exhorte les économies du monde entier à participer au passage des combustibles fossiles aux énergies renouvelables, l'OPEP accepte de modifier de toute urgence la manière dont ses pays membres produisent et consomment l'énergie en brûlant moins de charbon, de pétrole et de gaz naturel. Sinon, il est clair que les économies de l'OPEP souffriront, si elles ne mettent pas en œuvre la transformation en même temps que tout le monde. Plusieurs questions accompagnent ce sentiment : Comment les pays de l'OPEP auront-ils une chance de rester des figures de proue sur les marchés de l'énergie ? Quand, où et comment une transition pourrait-elle être mise en œuvre ? De quoi les pays de l'OPEP auront-ils besoin de la part de la communauté internationale pour réaliser cette transition ?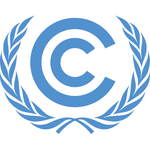 CCNUCC - Conférence de parties - Kyoto 1997 (Niveau intermédiaire)
Topics
Le Protocole de Kyoto a été signé en 1997, ce qui a créé un engagement envers les objectifs de la CCNUCC afin d'atténuer le réchauffement planétaire en réduisant les gaz à effet de serre qui pénètrent dans l'atmosphère. Cependant, après son entrée en vigueur le 16 février 2005, avec un total de 192 signataires signant le protocole, beaucoup ont critiqué son efficacité et la flexibilité accordée aux parties signataires. Par conséquent, ce comité cherches à revoir la rédaction du Protocole de Kyoto et à inviter les délégués à régler les problèmes qui ont été constatés des années après l'entrée en vigueur du Protocole, tout en restant fidèles à leurs convictions nationales et à la procédure légale de rédaction d'un traité international.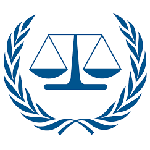 CPI - Cour pénale internationale (Niveau avancé)
Topics
Procès pour écocide: La cour pénale internationale sera saisie à travers le procureur par un groupe de victimes et leur avocat (pour une situation dans un Etat ayant ratifié le statut de Rome en vigueur depuis 2002, la Russie et les Etats-Unis en sont exclus) qui formulera ses accusations en cherchant d'exploiter les moyens mis à dispositions par le statut même. En effet, à présent la juridiction de la cour est limitée à 4 crimes: genocide, crimes contre l'humanité, crimes d'agression et crimes de guerre. Toutefois dans le cadre de SPMUN les parties seront occupées dans une procédure pour écocide, ou en tout cas pour crimes commis contre l'environnement. L'idéal ce serait qu'un groupe de victimes saisisse les responsables politiques d'autres états/son état à cet égard (lieu et chef d'accusation plausibles à trouver) en demandant des endommagements. L'enjeu sera de pouvoir aborder la question par deux étapes successives. En premier lieu, la discussion du procès portera sur l'identification du crime imputé comme portant atteinte à l'humanité; on pourra se référer au statut de la cour, qui est compétente pour "unimaginable atrocities that deeply shock the conscience of humanity". En effet il n'est pas possible d'évaluer un crime purement comme écocide, c'est à dire portant atteinte à l'environnement (partie endommagée), mais il faut que le changement climatique/ action environnementalement irresponsable soit la cause d'une atteinte à l'humanité (événements climatiques extrêmes, famines pour sécheresse, etc. - on peut puiser dedans pour définir les termes du sujet) causant des décès. Une autre voie plus particulière est celle de démontrer le crime d'atteinte à la postérité, c'est -à -dire de potentiels comportements/actions qui causent inévitablement l'extinction des humains. L'inaction vis-à-vis du changement climatique peut être aussi vue comme un comportement, cette fois-ci passif, menant à l'imputation pour crimes contre la postérité (comme dans Ökozid). Il faut noter aussi que les crimes contre l'environnement sont pris en compte par la CPI en cas de crimes de guerre, mais pas en temps de paix. Ensuite un des/plusieurs états pourrait/ient proposer un amendement pour demander à la cour d'introduire le 5ème crime sous sa juridiction, celui d'écocide "pur", qui ne concerne pas une atteinte à l'humanité mais à l'environnement en soi. A noter qu' un amendement semblable a été produit en janvier dernier par le Parlement européen. Les états pourraient se baser sur la définition qui suit, qui a été formulée par un pull d'expertes : "unlawful or wanton acts committed with knowledge that there is a substantial likelihood of severe and either widespread or long-term damage to the environment being caused by those acts." De leur part, les accusés, qui jusque-là ont cherché à prouver leur innocence (active ou passive), pourront plaider contre l'admissibilité de cette clause ( elle n'était pas dans le statut avant le démarrage de la procédure, ils ont pas signé+ratifié le statut amendé etc.). La cour rendra enfin un arrêt en se basant sur le statut et sur les arguments des États. Ces deux étapes sont indicatives: il est aussi possible de partir déjà du fait que l'écocide est reconnu comme 5ème crime, ou au contraire mener le procès en cherchant de s'arranger avec ce qui existe aujourd'hui en droit international positif.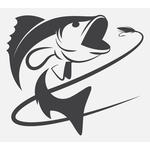 Crise - Pêche illégale et conflit en mer de Chine méridionale : réunion des Cabinets
Topics
Le gouvernement vietnamien est déterminé à éliminer complètement la pêche illégale, non déclarée et non réglementée (INN) l'année prochaine afin de lever le « carton jaune » imposé par la Commission européenne. Le Vietnam a également eu du mal à empêcher ses pêches illégales d'opérer dans les eaux internationales, et pour cette raison, les forces de l'ordre indonésiennes et malaisiennes patrouillent également dans la région et participent aux négociations avec le Vietnam. Les cabinets vietnamien, indonésien, philippin et malaisien ont décidé de rencontrer leur personnel compétent et les dirigeants de certaines pêches pour négocier un plan d'action pour aborder la pêche INN.