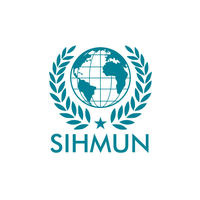 SIHMUN 2019
SIHMUN
Lausanne 1000

,

Switzerland

Route de Cojonnex 18

Feb 04

-

Feb 08, 2019

100 Delegates

CHF300.00 Fee
Delegate Applications

21 Nov 2018 - 20 Jan 2019

Chair Applications

01 Oct 2018 - 31 Dec 2018
---
@sihmun2019
SIHMUN 2019
Founded in 2016, SIHMUN is a destination for students from all around the world to achieve international co-operation in solving global problems of an economic, social, or cultural character focusing on the increasing Hospitality & Tourism industry.
We will be welcoming about 100 international students at the École Hôtelière de Lausanne. The conference is structured to provide every delegate with the quintessential Swiss hospitality treatment, including not only debates and Q&A sessions, but also accommodation, cultural trips and dinner soirées.
---
Rating
4.26 out of 5
Top Rated MUN
This is a Top Rated series of conferences - it has consistently been rated with 4 or more stars!
Other Editions
---
Organizers
--- Crisis Committee Security Council: Legislation for militarisation of space Economic and Social Council (ECOSOC) Sharing economy vs Conventional economy Human Rights Council: Pollution in the Oceans from Cruise ships International Olympic Committee: The future of the Olympics