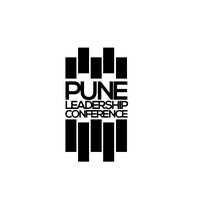 PuneLC 2019
Pune Leadership Conference
Pune

,

India

Symbiosis School For Liberal Arts, Viman Nagar

Aug 31

-

Sep 01, 2019

300 Delegates

₹2050.00 Fee
Delegate Applications

29 Jul 2019 - 30 Aug 2019
---
Above And Beyond
The Second Edition of Pune Leadership Conference is scheduled to be held on 31st August and 1st September 2019.
Venue: Symbiosis School for Liberal Arts, Viman Nagar
Priority Delegate and IP Registration Fee:
1. Without Accommodation: INR 1800
2. With Accommodation: INR 4000 (includes 2 Nights Accommodation)
To register:
For Country Matrices:
http://bit.ly/PLC19CountryMatrices
For further details:
Aaditya Singh: +91 8087723248
Dhruvit Shah: +91 9527157788
---
Organizers
---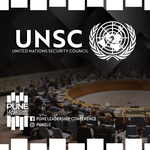 United Nations Security Council (UNSC)
Topics
Maintenance of International Peace and Security: Protection of Civilians in Yemen.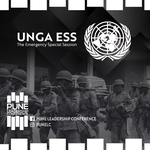 UNGA Emergency Special Session (ESS)
Topics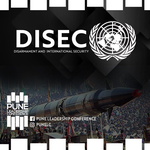 UNGA Disarmament and International Security (UNGA DISEC)
Topics
Reconciliation of Cyber Warfare with International Humanitarian Law.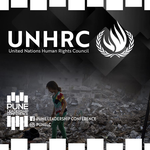 United Nations Human Rights Council (UNHRC)
Topics
Protection of Victims against Torture in Penitentiary Systems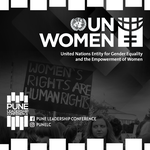 United Nations Entity for Gender Equality and the Empowerment of Women (UN WOMEN)
Topics
Addressing gender-based violence in emergencies and post-disaster recovery.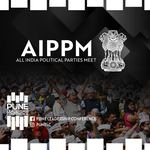 All India Political Parties Meet (AIPPM)
Topics
Discussing the enactment of a Uniform Civil Code in India.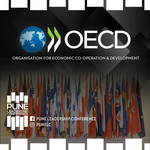 Organization for Economic Co-operation and Development (OECD)
Topics
Multilateralism to meet the challenges of Biodiversity, Climate Change and Natural Resources.
International Press Corps (IP)