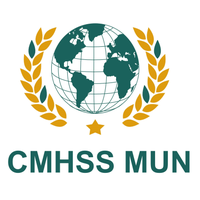 Protect Mother Earth 2022
Search for reliable climate to protect Mother Earth
Kanchipuram

,

India

No 9C, Ekambarapuram Street, Kanchipuram, Tamilnadu, India

May 28

-

May 28, 2022

25 Delegates

₹300.00 Fee
Delegate Applications

20 May 2022 - 26 May 2022
---
Mother Earth
Saving our earth and its environment becomes highly important as it provide us food and water to sustain life. Our well-being solely depends on this planet it gives food and water to all living things to it is our responsibility to take care of it.
---
---
Organizers
--- United Nations High Commissioner for Refugees Committee (UNHCR)
Topics
1. Climate change and displacement 2. Countering toxic narratives about refugees and migrants 3. Economic inclusion of refugees 4. Access to education for refugees
Chairs
Sanjeevee Jayram T. Economic and Financial Committee (ECOFIN) Administrative and Budgetary Committee