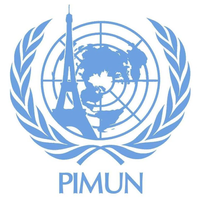 PIMUN 2022
Paris International Model United Nations
Paris

,

France

Place du Maréchal de Lattre de Tassigny

Jun 01

-

Jun 04, 2022

350 Delegates

€100.00 Fee
Delegate Applications

21 Mar 2022 - 19 May 2022

Delegation Applications

21 Mar 2022 - 19 May 2022
---
Paris International Model United Nations
The Paris International Model United Nations is a French Model UN Conference, taking place every year in Paris, the 'City of Lights'! As one of the biggest MUNs in France, PIMUN brings together around 300 delegates from around the world.The mission of PIMUN is to accurately reflect French culture and diplomatic values during a four-day event that will allow you to discover an emblematic city, but also take part in intense sessions of debate!
What are Interconnectivity committees?
At PIMUN, you have the opportunity to debate either in a traditional 'GA' committee, or in an Intercon committee.
This year's PIMUN Intercon committees will be focusing on establishing a global framework for Climate Displacement. To tackle such a consequential issue, the delegates of PIMUN 2022 will have the opportunity to choose an area of focus in which they will be able to contribute the most with their solution-oriented discussions. In fact, the tasks of the committees will be to define the status of climate refugees, focus on concrete solutions to mitigate climate change in developing countries, establish a strategy to provide clean sources of energy for refugees and mobilize climate finance to reduce the humanitarian impacts of climate-related displacement in climate-vulnerable countries.
As ambitious as this program may sound, we firmly believe in the delegates' capabilities to push the conversation on this topic further and offer us fruitful debates alongside innovative solutions. Get ready for exciting debates, and the floor is yours!
What is included in the delegate fees?
At PIMUN, the delegate fees include:
Participation to all sessions as a delegate ;
Access to all the socials ;
Lunch, coffee and snacks on Thursday and Friday ;
Goodies ;
Visa invitation letter;
Certification of participation
What about the socials?

We have prepared 3 amazing cocktail nights for our delegates!

Cocktail à Dauphine: In order to get to know each other and take advantage of the University which will warmly welcome us for the duration of the conference, we propose a cocktail party at Dauphine.
Petits fours and champagne will be available to encourage dialogue between the various participants in a relaxed and friendly atmosphere.

Le salon des Miroirs : The Salon des Miroirs opens its doors especially for us in a confidential place. Hidden above one of the most famous passages in Paris, the Passage Jouffroy, this historic place of unparalleled elegance will transport you to a timeless gala evening. Formal dress is required to enjoy a Parisian-style evening in a setting surrounded by mirrors with a romantic and refined atmosphere. This exceptional place awaits you from 8 pm to 1 am to enjoy an unforgettable moment that will be immortalized by sublime photos!
Soirée Concorde Atlantique : Paris means the Seine! What could be better than to finish in style with our last social after having finished debating your international relations topics? For this purpose, we have reserved an exceptional evening on a barge: the Concorde Atlantique. This boat docked in a "prestigious and historical place at the foot of the National Assembly and the Orsay Museum, with its outdoor terrace offering a breathtaking view of the Grand Palais, the Tuileries Gardens, the Orangery Museum, and the Alexandre III Bridge". A moment suspended on the water which will allow you to enjoy both a magnificent view of Paris on the terrace and the lower level where a floating nightclub takes place! This social event will start at 11pm and end at 4am for the most courageous and will be a unique opportunity to celebrate the end of the PIMUN in a wild atmosphere!

So what are you waiting for? Join us in the city of lights and brace yourself for an unforgettable conference!

---
Rating
4.04 out of 5
Top Rated MUN
This is a Top Rated series of conferences - it has consistently been rated with 4 or more stars!
Other Editions
---
Organizers
---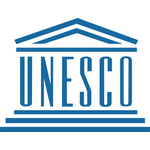 UNESCO
Topics
Assurer la sécurité et défendre la liberté des journalistes L'UNESCO est l'agence des Nations unies spécifiquement chargée de promouvoir "la libre circulation des idées, par le mot et par l'image". Cette mission se fonde sur l'article 19 de la Déclaration universelle des droits de l'homme (DUDH), qui dispose que tout Individu a droit à la liberté d'opinion et d'expression, ce qui implique le droit de ne pas être inquiété pour ses opinions et celui de chercher, de recevoir et de répandre, sans considérations de frontières, les informations et les idées par quelque moyen d'expression que ce soit. Le journalisme est alors un élément essentiel de la liberté d'opinion et d'expression. Pourtant, les menaces qui pèsent sur le journalisme sont importantes : de la propagation des fake news aux menaces directes sur la sécurité des journalistes, la liste est longue présente un enjeu vital pour l'UNESCO. Comment protéger le journalisme et ceux qui le défendent? La tâche qui se présente aux délégués de l'UNESCO n'est pas de moindre. Sauront-ils parvenir à un consensus sur la question?
Chairs
Maralmaa Natsag
Manon Ponsolle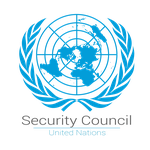 UNSC (double delegation)
Topics
Protecting Women's Rights in Afghanistan On the 15 of August 2021, the Afghan Government fell after Taliban forces entered Kabul and returned to power twenty years after their own fall. This sudden political change created a chaos that materialised at Kabul's Hamid Karzai International Airport, where thousands of Afghans, foreign nationals and diplomats rushed in order to evacuate the country. This unstable situation put half of the Afghan population in need of humanitarian assistance. At that point, the future of women's rights under Taliban governance became unsure and unstable. While Taliban leaders assured that "no discrimination and violence will be committed against women", this promise can today be questioned by the course of events that followed the Taliban's rise to power. From the removal of every poster ad featuring a woman to the prohibition of women from engaging in sports, the signals sent by the Taliban regime to the international community are worrying and raise a number of concerns regarding the future of women and girls. What will be the UNSC's power move to protect the rights of women in Afghanistan?
Chairs
Tara Shokouhzadeh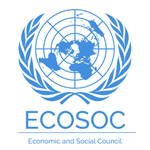 ECOSOC
Topics
Ensuring a Sustainable Use of the Oceans Sustainable Development Goal #14 upholds the conservation and sustainable use of oceans, seas, and marine resources for sustainable development. With over 96.5% of Earth's water can belonging to the oceans, these bodies of water are an integral component of the eradication of poverty, as they allow the creation of sustainable livelihoods and various forms of employment. In addition to that, oceans are extremely crucial for global food security and human health, considering that they are partly responsible for the regulation of global climate. Yet these giant bodies of water face many urging and concerning issues, such as overfishing and acidification, in addition to the worrying speed of the sea level rise. What can be done to meet the SDG 14 targets and further improve them?
Chairs
Lucas Iturmendi
Dhruvi Khandelwal Sukhnani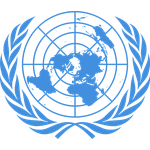 DISEC
Topics
Curbing the Global Threat of Cyberterrorism Cyberterrorism has captured the attention of the media, the security community, and the information technology (IT) industry. Journalists, legislators, and professionals in a variety of fields have popularised the idea of sophisticated cyberterrorists electronically breaking into computers that regulate dams or air traffic control systems, creating havoc and jeopardising not only millions of lives but also national security. Despite the absence of a clear definition, the potential threat from cyberterrorism is, to say the least, concerning, as the majority of essential infrastructures in modern societies are networked via computerized systems. Yet, the difficulty to identify the authors of potential cyberterrorist attacks is another challenge that keeps governments and international organizations on their toes. How should the member states respond to the threat of cyberterrorism and what should an international agreement on the limitations of information technologies for the sake of international security look like?
Chairs
Alexander Dietz
Dylan Breyne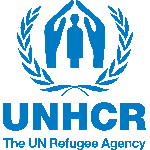 UNHCR (Intercon)
Topics
Intercon's General Topic: Climate Displacement: Towards a Pragmatic Global Response UNHCR: Towards a Definition and a Legal Status for Climate Refugees The issue of climate refugees has become increasingly relevant over the past years, even though media coverage and political discussions may not have been on full display for the everyday citizen. While the topic of refugees has always been on the agenda of the United Nations and a well-known component of global history, reasons for refuge have usually been rooted in religious or racial intolerance, armed conflict or political agendas. In order to be able to evaluate whether movement due to the escalating consequences of climate change can be seen as climate refuge, one has to first gain an understanding of how climate change can lead to movement, which results in forced displacement and refugees. The mission of UNHCR's delegates will be to thoroughly assess the interconnection between climate change and people's movement, in order to deliver relevant proposals for the definition and legal status of Climate Refugees.
Chairs
Leah Mathiesen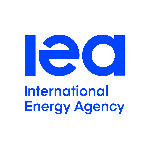 International Energy Agency (Intercon)
Topics
Intercon's General Topic: Climate Displacement: Towards a Pragmatic Global Response International Energy Agency: Improving Refugee Access to Sustainable Energy Worldwide limiting global warming will require major transitions in the energy sector. This will involve a substantial reduction in fossil fuel use, widespread electrification, improved energy efficiency, and use of alternative fuels. Today, over 90% of refugees living in rural settlements have very limited access to reliable, clean, and sustainable energy. Yet, access to energy is a crucial need, as it allows to combat poverty and greatly reduces the effects of climate change, besides fulfilling basic needs by giving access to light and heat. With the current situation of climate change, the challenge ahead is none other than providing renewable energy for refugees. How could member states ensure easier access to sustainable energy among refugees and transitory migrants?
Chairs
Apolline Sabut-Aymard
Rigel Gomez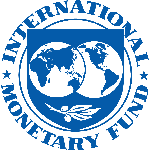 IMF (Intercon)
Topics
Intercon's General Topic: Climate Displacement: Towards a Pragmatic Global Response IMF: Establishing a Framework to Counter the Financial Impact of Climate Displacement In today's day and age, the International Monetary Fund plays a fundamental role in the issue of climate change refugees as its mission entails helping countries to offset the consequences of loss of activity. The framework that the delegates will have to implement to limit the financial impacts of climate displacement, help all stakeholders, and reduce the risk of economic degradation will inevitably depend on the work of the two other Intercon committees. How can the IMF delegates produce a solution that is sufficiently interesting for both the borrowing countries and the beneficiaries? How can the IMF avoid being bypassed by other actors? And - perhaps most importantly - how to reach an agreement with member states that may not see the urgency of the crisis?
Chairs
Maria Bolotnikov
Hugo Berny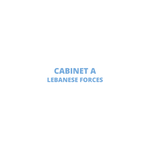 Cabinet A: Lebanese Forces (CRISIS)
Topics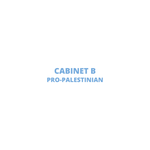 Cabinet B: Pro-Palestinian (CRISIS)
Topics The Mediating UNSC (CRISIS)
Topics