MUNWeb 2021
Model United Nations Webster Leiden
Online

Apr 09

-

Apr 11, 2021

97 Delegates

€0.00 Fee
Delegate Applications

22 Jan 2021 - 04 Apr 2021

Chair Applications

22 Jan 2021 - 26 Mar 2021
---
Attention!!!
A 5 euro fee is required for delegates.
(payment methods are described below)
We hope to see you there!
Webster Leiden invites you to join us at our new Conference hosted by the Webster Leiden Model United Nations Association.
The conference will discuss prominent issues in the world today, and touch upon a multitude of topics.
We hope to see our delegates create fruitful debate and solutions for these modern issues.
If delegates do not have experience, it will be provided for you!
For those who would like to be a part of our Press Team, please email:
ruyamelisacaglar@gmail.com
In applying to this conference, a fee is required for delegates.

The fee is 5 euros, and this can be paid through the link provided.
https://tikkie.me/pay/ui3e0bdrskrjiv5ipi12

This link is valid until 4 April (after which it will be renewed)

All delegates are required to attend all sessions.
More information about the conference can be found at:
https://www.webstercanal.nl/intl-relations-blog/munweb-2021-committees
If you have any issues with this payment, please try the alternative payment through PayPal or please contact:

anoushkaanand66@webster.edu
---
Rating
4.24 out of 5
Top Rated MUN
This is a Top Rated series of conferences - it has consistently been rated with 4 or more stars!
Other Editions
---
Organizers
---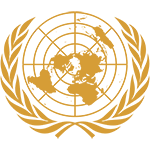 Security Council
Topics
Topic A: South China Sea Conflict The South China Sea Conflict has been an ongoing conflict regarding the territorial claims made by China over the maritime territory and the islands in the region. China has placed these historical claims in their attempts to gain access to the natural resources in the region as well as extending their military presence in the area. Delegates will discuss possible solutions to the conflict and in doing so will become more aware of China's foreign policy, the conflict and its origins as well as the stance of other nations embroiled in the conflict.
Topic B: Israeli Palestinian Conflict The Israeli Palestinian Conflict has been an ongoing conflict since the end of the second world war. The world is acutely aware of the tensions between Israeli Jews and Palestinian Arabs regarding the territorial negotiations. The historically aggressive expansion of the Israelis into Palestine has led to the gross mistreatment of Palestinians. Due to the history and rising tensions in the region, delegates in the Security Council will work to propose resolutions that will outline solutions to relieving the tensions in the region. By representing crucial countries involved in the conflict, delegates will be able to represent the respective views of the countries involved in the region.
Chairs
Rezwan Ahmed
Abenezer G. Tadele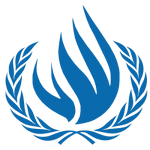 Human Rights Council
Topics
Topic A: Uyghur Conflict The Uyghur conflict in the Xinjiang region in China has been ongoing since 2009, when two Uyghurs were killed in a brawl with Chinese men. Multiple more deaths were reported, however, this led to rioting by the Uyghurs, who had faced a history of oppression by the Chinese Conflicts continue to ensue in the region with locals and the Uyghur people and multiple Uyghurs are sentenced to death due to the events that had been occurring. These issues have continued today with deaths continuing to increase, and Uyghur people being held in camps and detained. These issues have not been addressed in great deal however due to the overt censorship on the part of the Chinese government in regard to these matters despite multiple accusations coming from international spectators. Delegates will use their representation of the multiple different players in the conflict to understand all sides of the issue, and present solutions to help the people whose human rights have been violated.
Topic B: Human Trafficking in Libya Due to the ongoing violence that has been occurring in Libya, and the various vacuums of power that have been created as a result of the conflict, sex and labour trafficking have existed as an ongoing issue. This has resulted in a number of migrants, refugees, and asylum-seekers that have been victims of trafficking. The Human Rights Council will as such focus within this topic towards finding solutions that will help the victims of the actions carried out by criminal networks, militia groups, private employers, and even by government officials. Delegates will also learn and develop their strategies in accordance with the foreign policy of their respective delegations.
Chairs
Céline Paré
Isabella Myers
African Union
Topics
Topic A: Effect of COVID-19 in South Africa With the advent of the COVID-19 virus, South Africa has faced social, health, environmental, and economic challenges in curbing the pandemic. Impacts and implications on South African society in the social, economic, health, environmental, and technological realms. Although President Cyril Ramaphosa and his government have taken measures, including declaring a national state of disaster, COVID-19 has brought to the light systemic weaknesses, while highlighting a lack of capacity in addressing COVID-19-related challenges, and underscored disparities in South Africa. In developing a solution, delegates must be conscious of the potential risks in prolonging quarantine measures, while also proposing a long term plan for the economic future of the continent.
Topic B: Combatting terrorism in eastern central Africa Since rapid decolonization took place in eastern central Africa during the 1950s and 60s, political instability has stifled the region's economic potential. Although many African nations are beginning to unite their countries under one banner, this is typically occurs on a superficial level. Often, autocrats may hold elections that are rigged to ensure their prolonged incumbency, and the result is outrage from the general public, leading to terrorist activity. Thus, one concrete method of combatting this instability is by ensuring that the eastern central African region promotes peaceful solutions, and becoming increasingly representative of the people's will. To create an effective resolution, delegates must address both the need for unanimous decision making for combating terrorism, and address the ways in which this can be accomplished while working within the African Union's jurisdiction and adhering to the imperative of the situation.
Chairs
Despoina Nefeli Gkaroutsou
Aniruddh Rajendran
UN General Assembly 1 (DISEC)
Topics
Topic A: The Nuclear Arms Race: Russia and China The world has only seen regression in the campaign for denuclearization in recent years. Nations such as China have renewed their development of nuclear and heavy weaponry, perhaps as a show of power as their image turns increasingly negative in the world stage. With delegates from key NATO nations, their allies and their foes, DISEC will discuss and vote on terms for extending the New START denuclearisation initiative that is set to expire in 2021, as well as discuss the current state of disarmament and the positions of key nation states in this matter.
Topic B: Review of the Outer Space Treaty The Outer Space Treaty was signed in 1967, as an early offer of goodwill between, primarily the United States and USSR, and has since been signed by every UN member state. This treaty's objective was to protect humanity's last frontier from weaponization and territorial control over Outer Space then and now. This not only stands to prevent war, but also the mass commercialization and incentive of space that would lead to war. However, in the present day and age, as the privatization of the Space industry emerges, as well as the development of military presence such as the US Space Force, it requires the attention of DISEC Delegates to convene and reassess the Outer Space Treaty in terms of its commercial and military use.
Chairs
Aishwari Krishna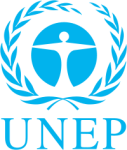 United Nations Environmental Program
Topics
Topic A: Climate Change and Pollution in South-East Asia Asia as a continent makes up nearly 60% of the world population, and contributes almost US$31 Trillion as part of the world GDP. This economy is one that is driven by the manufacturing industries of these nations, with their large, dense populations. In a sustainable world view however this is not without its problems. India, China, Japan and Korea on their own make up almost 40% of the world's carbon dioxide emissions, and without greater regulation, its effect on global warming and climate change eminently continues. Delegates from South-East Asian nations, as well as all nations part of UNEP will discuss the issue of Goal 13, and reach environmental and economic resolutions on concessions from all parties to reduce global emissions, with emphasis on reducing the pollution from Asian economies.
Topic B: Resolution for Protecting Marine Life in Asia-Pacific and Indian Oceans Preserving Earth's precious and diverse marine life is another critical mission of UNEP and it's goal of meeting the 2030 SDG Agenda. As part of this initiative, UNEP Delegates from East African, Asian, and Oceanian Nations will debate and reach resolutions and agreements pertaining to the protection and better management of overfished and endangered marine ecosystems in busy economic waters such as the Indian and Pacific Oceans. Delegates will balance the commercial incentives of the large maritime industries of their nations with sustainable development, working on methods to enable especially developing nations to achieve SDGs while not hampering their own economic development and growth.
Chairs
Arjun Gupta
Zana Udo
Medical Council
Topics
Topic A: Handling other diseases during the Pandemic Because of the rapid spread of COVID-19, it has become a disease that has dominated countries responses. This has led to many other diseases that existed before COVID being put on the backburner. Specifically, this committee will focus on Malaria, Tuberculosis, and HIV/AIDs. The delegates in this committee will thus work to find solutions to the negligence felt in dealing with the other big three infectious diseases that still plague the globe.
Topic B: Providing medical aid to rural regions in low poverty red countries Due to corona, thousands of people around the world have lost jobs and countries have gone into economic recessions, as the lack of movement and travel has been restricted. Due to the lack of travel, several rural regions of the world, especially low poverty regions with limited access to supplies and medical equipment. The countries of focus for this committee will be Bangladesh and the Democratic Republic of Congo. It will thus be up to the delegates of the Medical Council to suggest solutions for how the countries and organizations present can help alleviate the issue.
Chairs
Srilakshmi Chidambaram