MEDMUN 2020
Mediterranean Model United Nations
Menton

,

France

11 Place Saint-Julien

Mar 27

-

Mar 29, 2020

300 Delegates

€70.00 Fee
Delegate Applications

01 Nov 2019 - 27 Feb 2020

Chair Applications

27 Oct 2019 - 27 Jan 2020

Delegation Applications

01 Nov 2019 - 27 Feb 2020
---
Multilateral Security in Conflict and Post-Conflict Zones
MEDMUN is a challenging, student-run simulation of the United Nations hosted by Sciences Po Paris' Middle East and Mediterranean campus in Menton. We are set to welcome nearly 300 students again in 2020 for an exciting conference that delves into the theme "Multilateral Security in Conflict and Post-Conflict Zones." Held in one of Europe's leading political science and international relations universities, as well as one of France's "Grandes Écoles," MEDMUN attracts distinguished university and high school students from all over the world. Thanks to this diversity, MEDMUN is able to simulate the international atmosphere of the United Nations and provides delegates with an intellectually and culturally stimulating experience.

---
Rating
4.19 out of 5
Top Rated MUN
This is a Top Rated series of conferences - it has consistently been rated with 4 or more stars!
Other Editions
---
Organizers
---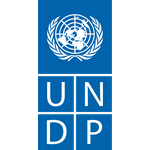 Programme des Nations Unies pour le développement (PNUD) - Niveau Intermédiaire
Topics
L'héritage des printemps arabes en Méditerranée : immigrations, révoltes et nouvelles révolutions
La menace terroriste au Sahel, une spirale de violence dans fin : quel avenir et quelle(s) solution(s) ?
Chairs
Mathilde Pichon
Emir Ben Hammed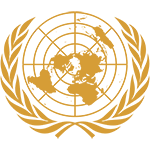 NGO Committee
Topics
In the NGO Committee delegates will represent the biggest movements and NGOs of today, and debate the variety of contemporary issues faced by such organizations. The NGO committee offers delegates a chance to plan developmental projects, debate the ever tenuous role of non-state actors in the political landscape, and protest actions that they do not approve of!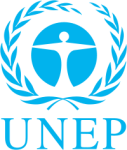 Birleşmiş Milletler Çevre Programı (UNEP)
Topics
Orta Doğu ve Kuzey Afrika (Mağrip) ülkelerinin su ve deniz kaynakları üzerine olan etkisi
Ortadoğu'da özellikle savaş ve çatışma bölgelerinde küresel ısınmaya verilen önem ve ilgi
Chairs
Edanur Hardal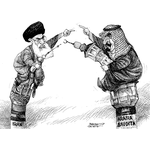 Crisis 2020 : Saudi Arabia vs. Iran
Topics
The recent attacks on Saudi oil installations are deemed as the last straw for Saudi and its allies in their hostile relations with the theocratic regime. Both sides build up their forces as tensions rise, as Iran knows that the attacks have lent a warrant for a declaration of war against them. In a coordinated move, Saudi Arabia declares war on Iran, hoping that its allies in the anti-Iran coalition will do the same. Iran calls upon its own allies to meet this threat, hoping to solidify strong regional support in the conflict to come. The crisis starts off after the initial attack of Saudi Arabia against a critical airfield and base near Bandar Abbas, which unintentionally kills around 300 civilians. This kicks off the war but rallies domestic opposition in America - and the new president is hesitant to get involved. While each nations has allies and affiliated nations, they must work to persuade these countries to get involved. Flex your diplomacy and military strategy muscles with this tense and intriguing geopolitical conflict this year at MEDMUN!
Chairs
Edoardo Oldani
Marius Pedersen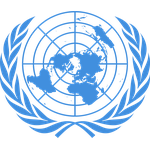 United Nations Office on Drugs and Crime (UNODC) - Intermediate Level
Topics
Eradicating illicit​ narcotic trafficking sponsored terrorism in the Middle East and North African region
Addressing the issue of illicit arms trafficking both to and from conflict zones
Chairs
Lucy Davis
Mariem Baccari
Future Crisis: Third Intifada 2050
Topics
The year is 2050 and the violence between Palestine and Israel has only increased as the weather has begun to warm. Just recently, a young climate refugee residing in Palestine was shot as he crossed the border back into Palestine upon seeking safe drinking water from an Israeli desalination plant. Since then, violence between the two states has increased dramatically, officially reaching "Intifada" level. How can we put an end to this conflict? How should resources in the region be allocated? What measures should be taken to curb the already evident effects of climate change? Who are the responsible parties?
Chairs
Hayaan Choudhury
Nour Aljowaily
Jacob Arbeid
Elena Martinez-Vivot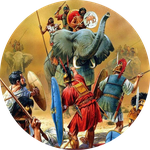 Crise historique en français : Deuxième guerre punique
Topics
"Nous trouverons un chemin ... ou nous en créerons un." - Hannibal, La Traversée des Alpes - 212 av.JC
La deuxième guerre punique, également désignée comme la guerre d'Hannibal et par les Romains comme la guerre contre Hannibal, est la seconde des trois guerres puniques entre l'Ancienne Carthage et la République Romaine. Dix-sept ans de combats à travers toute la Méditerranée occidentale, cette guerre est considérée par les historiens antiques comme la plus grande guerre de l'histoire. Elle a été menée avec des ressources, du talent et de la haine sans précédent. Elle a vu des centaines de milliers de morts, certaines des batailles les plus sanglantes de l'histoire, la destruction de cités, et le l'asservissement ainsi que le massacre de civils au sein des populations des deux côtés. Rejoignez-nous cette année à MEDMUN en simulant ces grandes prousses tactiques qui allient stratégies militaire et politique!
Chairs
Ismail Errais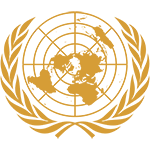 Press Committee
Topics
The Middle East is a complicated region for the press community. From the threat of kidnapping to covering violent protests on the verge of civil war, this region represents the paragon of journalistic risk and reward. Play your favorite, most controversial, and most brilliant members of the press community at MEDMUN!
Chairs
Arantxa Infra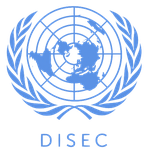 (DISEC) لجنة نزع السلاح والأمن
Topics
ما هي الآفاق السياسية للشعب الكردي بعد الانسحاب العسكري الأمريكي من شمال سوريا ؟
أي حل سياسي بين طرفي النزاع الليبي من أجل تأمين المنطقة من الإرهاب و الهجرة الغير شرعية ؟
Chairs
Aliaa Mohamed
Zineb Benkirane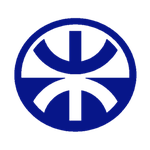 Unione per il Mediterraneo
Topics
La responsabilita dell' Italia e le potenze Euromediterranee nel risolvere la crisi in Libia
Il populismo nel Mediterraneo: una minaccia per la democrazia?
Chairs
Lazare Benin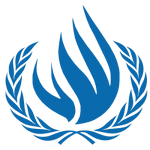 Human Rights Council (HRC) - Beginner Level
Topics
Prevention, eradication and rehabilitation of child soldiers in armed conflict areas related to extremism and terrorism
Ensuring access to medical care, civilian nutrition and other basic necessities in conflict zones
Chairs
Shimar Ahamed
Aasha Shaik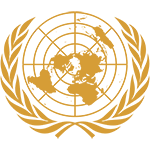 Conseil de Sécurité - Niveau Avancé
Topics
Administration, contrôle et controverse autour des forces de maintien de la paix des Nations Unies
La question du détroit d'Ormuz: quelles solutions à l'instabilité politique et aux bouleversements du commerce international ?
Chairs
Lounis Jahidi

Organisation des Nations unies pour l'éducation, la science et la culture (UNESCO) - Niveau Débutant
Topics
La préservation des sites historiques et archéologiques du monde arabo-musulman
Suivi et protection des sites classés au Patrimoine Mondial menacés par les changements climatiques
Organization of the Petroleum Exporting Countries (OPEC) - Advanced Level
Topics
The future of OPEC: Transitioning towards renewable energy to ensure long term economic stability
The impacts of political instability and terrorism on oil based economies
Chairs
Ysabella Titi
Joseph Moussa
Cour Internationale de Justice
Topics
LaGrand : Allemagne c. Etats-Unis d'Amérique
Chairs
Nisrine Benhaddad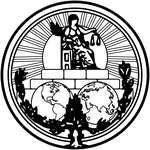 International Court of Justice
Topics
Application of the International Convention on the Elimination of All Forms of Racial Discrimination : Qatar v. UAE
Chairs
Odysseas Digbassanis
Ines Benallal