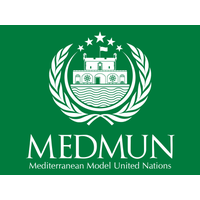 MEDMUN 2017
Mediterranean Model United Nations
Menton

,

France

None

Mar 24

-

Mar 26, 2017

300 Delegates

€60.00 Fee
Delegate Applications

15 Oct 2016 - 24 Mar 2017

Chair Applications

14 Nov 2016 - 24 Mar 2017

Delegation Applications

15 Oct 2016 - 26 Feb 2017
---
Population: Demographic Trends Upending Global Societies
Mediterranean Model United Nations, MEDMUN, is a challenging, student-run United Nations simulation hosted by Science Po Paris' Middle East and Mediterranean campus in Menton. It tackles the complex political, economic and social issues facing the countries of the Mediterranean, Middle Eastern, and North African region today. We are set to welcome nearly 350 students again in 2017 for an exciting conference that delves into the theme « Population : demographic trends upending global societies », covering the implications of rapid population growth, refugee crises, and humanities growing footprint. This year's conference will continue to work in four languages: English, French, Italian and Arabic. Committees will operate in an integrated way featuring a real-time crisis and International Court of Justice simulations as well as an interconnected press network.
---
Rating
4.22 out of 5
Top Rated MUN
This is a Top Rated series of conferences - it has consistently been rated with 4 or more stars!
Other Editions
---
Organizers
---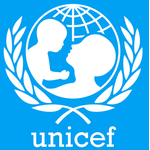 UNICEF Migration & UN Department of Economic and Social Affairs (UNDESA) - Intermediate level
Topics
1. The impact of migration on minors, providing for generation 2025 with declining resources Minors younger than 20 constitute approximately 16 percent of migrants internationally. The profusion of under-age migrants is largely attributed to the burgeoning populations of less-developed countries. Of the next 1 million individuals born, it is projected that the majority will be born in middle to low-income countries lacking proper resources to sustain "generation 2025."
2. Mitigating the challenges posed by rapid urbanization in the Mediterranean region More than half of the world's population lives in urban centres. Large cities simultaneously encapsulate and intensify the challenges presented by diverse and growing populations in the Mediterranean region.
Chairs
Lodovica Bellora
Syrine Souissi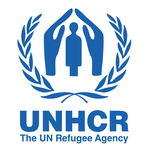 UN High Commission on Refugees - Advanced level
Topics
1. Human & geopolitical implication of the refugee crisis in the Mediterranean The flux of migrants attempting to cross the Mediterranean, caused by political and economic instability in the Middle East has incurred great human cost. According to the Missing Migrant Project, 3 632 migrants have lost their lives while attempting to reach greater opportunity, real or perceived.
2. Population displacement due to ethnic, tribal, religious tensions in South Sudan The complex ethnic makeup of South Sudan, the world's newest nation (created 9 July 2011), coupled with competition for scarce resources and fierce tribal loyalties has led to a resurgence of violence since December 2013. The prevalence of displaced populations, already present due to the civil war with and partition from Sudan, has only increased with the recent violence.
Chairs
Oleksandra Vereschak
Alexander Weyrauch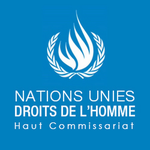 Conseil des droits de l'homme des Nations unies - Niveau intermediaire
Topics
1. Protection des minorités contre les extrémismes violents au Moyen-Orient. La situation actuelle en Irak et en Syrie met en danger la vie de milliers de persones qui sont prises pour cibles par des groupes extrémistes armés et violents pour des raisons de race, de religion ou encore de culture. Leur protection est une priorité diplomatique.
2. Violence et discrimination fondées sur l'orientation sexuelle et le genre au Moyen-Orient. Les violences fondées sur le genre constituent une grande majorité des atteintes qui sont faites aux femmes au Moyen-Orient. Qu'il s'agisse de viols, d'agressions sexuelles ou physiques, les femmes et les minorités voient leurs droits essentiels bafoués et leur sécurité remise en cause. .
Chairs
Renaud Mouzin
Meriem Menjra

Organisation des Nations unies pour l'éducation, la science et la culture (UNESCO) - Niveau débutant
Topics
1. Lutter contre le trafic d'oeuvre d'art dans les zones de guerre. Le trafic d'art représente le troisième trafic mondial. A l'heure actuelle plus de 2000 sites archéologiques sont sous le contrôle des terroristes de l'Etat Islamique. De la Syrie aux salons feutrés de Genève, la lutte contre le trafic d'oeuvre d'art est un enjeu fondamental de la préservation du patrimoine mondial.
2. L'accès à l'éducation des filles au Moyen-Orient et en Afrique du Nord. La région a divisé par deux son taux d'analphabétisme depuis 1980 et la parité en primaire est quasiment parfaite. Cependant, de nombreux défis se posent encore. L'éducation des filles reste l'outil central pour renverser les logiques économiques et sociales qui excluent les femmes. Un meilleur accès à l'éducation des filles est impératif au développement de la région.
Chairs
Sarra Ayed
Selim Ben Halima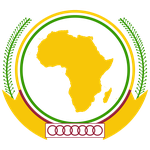 Union Africaine - Niveau avancé
Topics
1. Problème migratoire et protection des populations au Sahara Occidental. Le conflit vieux de quarante ans sur la reconnaissance de la République arabe sahraouie démocratique anime aujourd'hui de nouveau la vie diplomatique de l'Union africaine alors que le Maroc s'apprête à faire son retour dans l'union qu'il a quitté en 1984. Le conflit a crée entre 100.000 et 200.000 réfugiés qui vivent pour la majorité dans des camps gérés par le Front Polisario. Une politique africaine sur la question est impérative à la protection de ces populations.
2. Le trafic d'êtres humains sur les routes migratoires. La situation en Érythrée et en Somalie conduit à des départs massifs de population à destination des pays du Nord de l'Afrique cherchant à rejoindre l'Europe. Des groupes berbères liés à des entreprises terroristes ont pris pour habitude de capturer les migrants pour les revendre à leurs familles dans le Sinaï. Il conviendra aussi d'aborder l'ensemble des flux de population dans une logique de lutte contre l'exploitation de l'Homme par l'Homme.
Chairs
Carl Mugnier
Ismail Hamoumi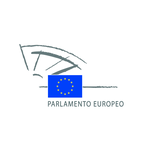 Parlamento Europeo
Topics
1. Brexit In seguito al referendum tenutosi il 23 giugno 2016 nel Regno Unito, quest'ultimo ha annunciato la sua futura uscita dall'Unione Europea. Il Regno Unito è il primo paese a lasciare questa istituzione comunitaria e, poiché questo evento è un unicum storico, sarà necessario creare una procedura d'uscita. La mancanza di precedenti rende la "Brexit" una decisione inaspettata che avrà numerose ripercussioni sulla stabilità e credibilità dell'Unione Europea.
2. Politiche demografiche Europee Allungamento della speranza di vita e riduzione del numero delle nascite. La popolazione europea sta invecchiando, il che ha delle ripercussioni sul sistema di welfare dei singoli stati europei, in particolare per quanto riguarda i diversi sistemi pensionistici, influendo di conseguenza sulla situazione del mercato del lavoro e sulla pesantezza della contribuzione fiscale. Varie alternative si prospettano dunque alla classe politica europea per risolvere una crisi che, a lungo andare, potrebbe trascinare il Vecchio Continente verso una situazione di assoluto stallo e stagnazione economica.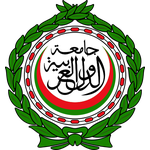 جامعة الدول العربية
Topics
١. حقوق العمال المهاجرين في دول الخليج العربيه، وبالأخص العمال المهاجرين من جنوب شرق القارة الاسيويه في عالم الخليج اليوم، يتعرض الملايين من العمال المهاجرين إلى انتهاكات نفسية و جسدية و استغلالات غير مقبولة من قبل شركات و مؤسسات و عائلات عديده. في المملكه العربيه السعوديه وحدها، تخطى عدد العمال المهاجرين أكثر من تسعة ملايين عاملا. لسوء الحظ، معظم بلدان الخليج لا يمتلكون شروطنا و قوانيننا كافية لحماية هؤلاء العمال، والحفاظ على حقوقهم وكرامتهم. لقد تكاثر النقاش عن هذا الموضوع في العالم العربي، حيث بدأ المتحدثون والسياسيون والناشطون بالتقدم والتكلم عن هذه المشاكل، والتي بدأت بأخذ حيز كبير في عالم التواصل الاجتماعي. بعد ضغط كبير من الجمهور العام، حان الوقت لتأخذ الأمة العربية المنصة ولا تتكلم عن الصراع الحاد لبناء جسم من الحقوق الحامية لكل عمال الخليج المهاجرون في مجلس جامعة الدول العربية
٢. دور التعليم وأهميته في مكافحة الارهاب في الوطن العربي الإرهاب هو استخدام منهجي للعنف من أجل تخويف المواطنين، ولقد انتشرت هذه العلة في الدول العربية مستفيدةً من حالة الفوضى العامة، ولكن مواجهة هذا الخطر بالسلاح لا يكفي لأن الإرهاب فكرة، ولا يمكن إبادة فكرة بالرصاص، فبدأ الرأي العام يرجح التعليم كحل ينير المواطنين و يبعدهم عن خطر التطرف الديني، و لذلك اجتمعت الدول العربية حتى تناقش تحسين النظم التعليمية في منظور محاربة الإرهاب، فعلى الامم أن تتفق على مناهج تعليمية تحث على التسامح لا العصبية، كما يجب عليهم البحث في طرق أخرى لمكافحة الأفكار المتطرفة مثل حملات التوعية
Chairs
Hamza Zerhouni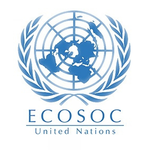 ECOSOC : Commission on the Status of Women - Beginner level
Topics
1. The pertinence of contemporary applications of the Beijing Declaration and Platform for Action The implementation of the Beijing Declaration and Platform for Action was adopted as the CSW's primary mission in 1996. Since, its implementation has been a salient issue for the CSW.
2. The elimination of violence against women & girls The elimination gender-based violence (honor killings, rape, domestic abuse, femicide, gender-selective abortions…) remains a primary goal of the Commission on the Status of Women.
Chairs
Giuseppe Spatafora
Hayat Aljowaily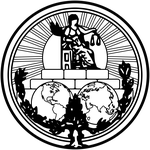 International Court of Justice
Topics
1. US Diplomatic and Consular Staff in Tehran
2. Obligation to Negotiate Access to the Pacific Ocean (Bolivia v. Chile)
Chairs
Jade Mouton
Benjamin Music
Karim Osman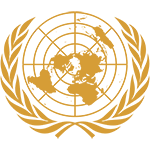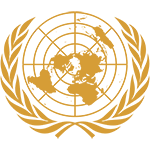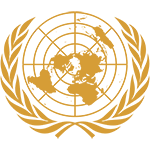 Joint Crisis Press Committee
Topics
Reuters
Associated Press (AP)
Freelance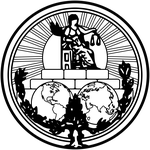 Cour Internationale de Justice
Topics
1. Délimitation maritime et questions territoriales entre Qatar et Bahreïn (Qatar c. Bahreïn)
2. Certains actifs iraniens (République islamique d'Iran c. Etats-Unis d'Amérique)
---
Partner Conferences