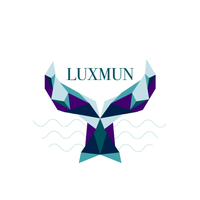 LUXMUN 2018
Luxembourg Model United Nations
Luxembourg City

,

Luxembourg

None

Jul 05

-

Jul 08, 2018

150 Delegates

€40.00 Fee
Delegate Applications

01 Jan 2018 - 12 Jun 2018
---
Shaping the way to unity
Join us for a conference uniting people from ages 15 to 24 to discuss issues the world faces today, hosted by the Athénée de Luxembourg. The application fee is 45€ and does not include travel expenses.
---
Rating
4.08 out of 5
Top Rated MUN
This is a Top Rated series of conferences - it has consistently been rated with 4 or more stars!
---
Organizers
--- Security Council Human Rights Council
Topics
Solving the problem of human trafficking and exploitation and women and girls in Southern America.
LGBTQ+ rights in the developing world.
Chairs
Vincent Labrevois ECOSOC
Topics
Integrating sustainable development into post-conflict reconstruction.
Food exportation to developing countries.
Chairs
Alexander Weyrauch DISEC
Topics
Foreign Military Intervention in international conflicts with special regard to Syria
Cyber warfare UNESCO
Topics
Journalistic responsibility and the fight against the spread of false information.
Enabling access to education for displaced refugees.
Chairs
Lora Zjoerba
Iva Sopta WHO
Topics
Antibiotic resistance as a threat to public health
Fighting the Cholera crisis in Yemen.