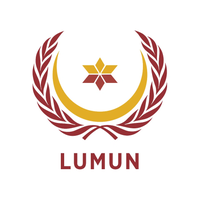 LUMUN 2021
Lahore University of Management Sciences Model United Nations Society
Online

Jan 07

-

Jan 10, 2021

400 Delegates
---
International delegates and delegations can register now and avail up to a 100% participation fee waiver.
Apply now on the following link:
https://forms.gle/YiqGRUzd64x5X5kJA

Please Note:
- Participation Fee is $12.
- Following the submission of your application, the Department of International Affairs will reach out to you in the next 24 hours, with a confirmation.
---
Organizers
--- United Nations Security Council (UNSC)
Topics
Recontextualizing notions of international peace and security: Rethinking UNSC's role in tackling global health threats World Health Organization (WHO)
Topics
Prevention of the spread of contagious diseases Social, Humanitarian and Cultural Committee (SOCHUM)
Topics
Enforced Disappearances and Extrajudicial Killings Prime Minister's Crisis Cell (PMCC)
Topics
As a crisis committee, the committee will be set somewhere around May 2020, the peak of COVID-19 in Pakistan, and hence promises to be engaging and entertaining. United Nations Development Program (UNDP)
Topics
Addressing Sustainable Development Goals 3,4 and 5 in light of the coronavirus pandemic. United Nations Office on Drugs and Crime (UNODC)
Topics
Criminal justice in the context of Prison Reforms United Nations Women (UNW)
Topics
Black women and state sanctioned violence Disarmament and International Security (DISEC)
Topics
The de-militarization of Afghanistan The Uprising of the Chinese Communist Party (CCP)
Topics
The Politburo of the Chinese Communist Party, operating as a historical crisis committee, explores the intricate, and often misrepresented history of communism in China with many twists and turns.