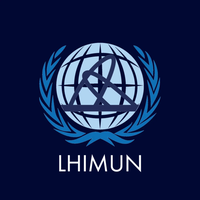 LHIMUN 2022
Le Havre International Model United Nations
Le Havre

,

France

77 rue Bellot

Apr 08

-

Apr 10, 2022

90 Delegates

€5.00 Fee
Delegate Applications

20 Feb 2022 - 06 Apr 2022
---
The team of Le Havre International Model United Nations is pleased to invite you to LHIMUN 2022.
Spanning over the weekend of April 8th to 10th, we will host over 100 like-minded and passionate students at the Le Havre campus of Sciences Po Paris (77 Rue Bellot, Le Havre 76600). Here, pressing global issues will be presented for the delegates to debate, discuss and deliberate in the United Nations format.
Sciences Po Paris Le Havre campus, home of the Euro-Asia programme, is located in Normandy and on France's largest port which is historically linked to Asia as it served as the entry point for trade and commerce with Asian economies. Academically speaking, the campus is an active and vibrant part of the French schools of excellence network, and ranked 2nd in the QS 2021 ranking for "Political Science and International Relations''. In this lively environment, the LHIMUN 2022 team anticipates an intellectually and socially dynamic conference to encourage deep and critical contemplation and reflection of the Model UN scene in France and in turn, internationally.
Throughout the 3-day weekend, we are thrilled to introduce you to our most avant-garde conference yet which will incorporate all French, English, Chinese and Crisis committees along with an online committee option. All the committees will range from a beginner to advanced scale and will operate to accommodate each level of familiarity for each delegate in order to challenge and provide an opportunity for learning. Ranging from contemporary pressing topics of COVID-19 and it's relationship with increasing rates of sexual violence to simulations of the International Court of Justice to re-enactements of the crisis of the Korean War or participating in a billingual commitee (Chinese-English) as part of China's State Council, LHIMUN 2022 is sure to have a topic fit for you and your interests and passions!
Keep up with the newest news regarding LHIMUN 2022 by following us on Instagram @lhimun_ and on FaceBook at Le Havre International Model United Nations for updates regarding our conference's schedule, social, opening and closing ceremonies and guest speakers!
See you in Le Havre in April!
Diplomatically yours,
The LHIMUN 2022 Team.
---
---
Organizers
---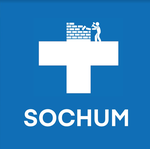 United Nations' Social, Humanitarian and Cultural Committee (SOCHUM) - Online - English - Beginner
Topics
Humanitarian Assistance in Post-Conflict Zones: In the short-sighted and fast-paced world of global politics, much emphasis is placed on resolving conflicts while comparatively little is placed on settling post-conflict zones. Despite UN institutions having discussed this topic before, there are evidently still gaps that need to be filled given the empirical evidence of failed states and human rights violations after the cessation of conflicts. Hence, there is a need for SOCHUM to discuss how best to protect human rights, specifically in post-conflict zones.
Chairs
Abhijeet Balaji
Esther David
Ingmar Salim