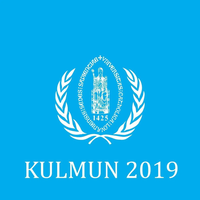 KULMUN 2019
Leuven Model United Nations
Leuven

,

Belgium

None

Mar 05

-

Mar 09, 2019

150 Delegates
---
[DELEGATE APPLICATIONS ARE OPEN: INFORMATION & APPLICATION VIA http://kulmun.be/kulmun-2019-conference/delegate-application/ ]
The KULMUN Student Association can proudly announce that its yearly MUN Conference will indeed return for an 9th edition in 2019. KULMUN 2019 is set to take place from March 5 to 9 in the city of Leuven, Belgium.
The KULMUN Association is very proud to be the host of its own conference and that already for over 8 years. While our first conference in 2011 solely accommodated around 50 Belgian MUN enthuasiasts it has grown into a five day lasting one which hosted over 150 delegates from more than 28 countries in 2018.
We are very much looking forward to welcome you to Leuven for a sure to be memorable week!
---
Organizers
---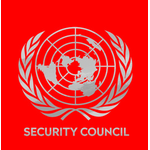 Security Council (UNSC)
Topics
Looting and destruction of cultural property: The looting and destruction of cultural property and the shared human heritage is an ancient phenomenon of war. In recent years however, it has increasingly become a means of warfare and cultural genocide of a people. Classified as a war crime under international law, the destruction of cultural heritage and the sale of looted items play a major role in the financing of terrorism, especially by radical islamist terrorist groups in the Middle East and Africa, who sell the items on the international art market. In the years right after the looting of Iraq's national museum and the extensive looting throughout Iraq's rich cultural heritage, the Security Council took measures to ban the sale of goods imported from this territory. In the Syria conflict however, Daesh has undertaken looting on an almost industrial scale and it is estimated that it generates a third of the group's income. Although the Security Council has taken targeted steps to fight this systematic destruction of the heritage of the Syrian people and humankind, there are still considerable measures that can be taken to prevent this. Crimes such as looting may seem trivial compared to the inhumane attacks on civilians carried out by terrorist worldwide, but the effect art crime has in financing and enabling these crimes may not be underestimated.
The situation in Yemen: The recent conflict in Yemen derives from a series of events that mainly started with political protests during the Arab Spring in 2011 and quickly escalated into an armed conflict among the Houthis and the government of then-President Saleh. There were fears that the already fragile country could slip into full-scale civil war. The Gulf Cooperation Council (GCC), with the support of the five permanent members of the UN Security Council and the European Union, stepped in to broker an agreement that included early presidential elections in 2012 and a transition plan following the elections. Since the conflict has started, the situation has impacted the life quality in Yemen, hence the active intervention of United Nations bodies and the European Commission. Malnutrition became the main problem of the conflict, women and children being seriously affected by the lack of resources caused by the massive decrease in the external imports. Additionally, the conflict is now escalating around Hodeidah hospital, following US ceasefires calls, and doctors are barely facing the lamentable conditions in which they are struggling to save many malnourished and vulnerable children. The aim of the committee is reaching a common sense regarding the situation in Yemen, by reducing the attacks, the ongoing conflicts and by increasing the international support coming from the UN member states.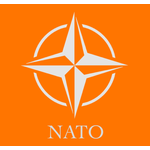 North-Atlantic Treaty Organization (NATO)
Topics
Improving the speed of decision making in times of crisis: In case of crisis the use of the NATO Response Force (NRF) – a force which is created to react in a matter of days to volatile situations – depends on a consensual political decision made by all 29 member of the North Atlantic Council. Reaching such a decision, however, has proven to be a difficult and often a rather lengthy process, which seriously affects NATO's ability to respond to crises effectively. This creates a danger of minor issues evolving to large scale conflicts due to the lack of a swift response. It is even worse when NATO does not come to an agreement and because of it does not respond to the emergency at all. This incapability to decide how to deal with a crisis is not limited to the use of the NATO Response Force. In fact, Member States often fail to reach political agreement outside of the NRF framework as well. The Ukrainian crisis was a stark example of that. In the aftermath of the Crimean annexation, Germany and the USA often clashed in their views on a suitable response to the Russian aggression. How can NATO improve the speed and efficiency of its decision making-process in times of crisis without compromising the principle of consensual decision-making?
The militarization of the Arctic: Climate changes are shaping the future of global relations and cooperation by opening new questions and bringing up old unresolved disputes. The melting of the ice cap in the Arctic has had grave consequences for the safety of the Northern region, both ecologically and economically. The Russian federation has recognized the opportunity to secure the natural reserves, previously hidden by the ice, which are becoming more and more available. Due to the unresolved territorial disputes in the Arctic region the claim over said resources is a hot topic between the Arctic countries. The Russian federation has increased its military presence in the region in order to facilitate its foreign policy goal to becoming a reality. By conducting extensive military drills, establishing new military bases, increasing the number of personnel and ice-breakers it is posing a serious threat to the peace and security of European countries. What can NATO do to prevent the situation from escalating while preserving the national interests of its Member States?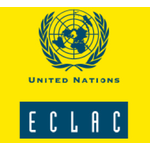 Economic Commission for Latin-America and the Caribbean (ECLAC)
Topics
Venezuela's Economy and its consequences on South America: Beginning as far back as the presidency of Hugo Chavez, the issue of Venezuela's economy and the domination of oil at the expense of the country's other commodities, has led to the creation of a very unbalanced economic system left at the mercy of global oil prices. This was highlighted in 2014 which saw prices for the fossil fuel collapse, to the detriment of the country's revenue. As a result, the country's ability to earn US dollars suffered, leading to the inability of importers to bring in materials, which resulted in shortages of even the most basic necessities like toilet paper. This further resulted in social and political unrest as the government's attempts to rein in the situation continue to frustrate the people of Venezuela. Delegates will be challenged to find ways to stabilise the situation in Venezuela and how they can bring balance to the country once again. It is a complicated problem with many approaches and things to consider, but they will have to do so as the situation can no longer be ignored by Venezuela's neighbours as the crises continue to worsen year by year.
Resurrecting South American Integration: A dream that began as far back as the 19th Century, as the continent sought independence from Imperial Spain, the idea of an integrated South America has been kept alive through to the present day. After extended negotiations, it was possible to establish several regional agencies. As of the moment the regional cooperation takes the form of 3 interconnected organisations: The Andean Community, Mercosur/Mercosul, and UNASUR (Union of South American Nations). While the organisations were able to bring extended dialogue, better integration and stability to the region, recently the concept of a unified continent has suffered major setbacks. This came with Mercosur/Mercosul suspending the membership of Venezuela in 2016 for its handling of its ongoing problems, and 6 other countries suspending their membership at UNASUR. To make matters worse, Colombia later announced its plan to leave the organisation entirely. The committee, therefore, should consider how it can salvage pre-existing continental ties between the countries through the above organisations, and how it can improve them, either through the above entities, or by proposing new ones altogether.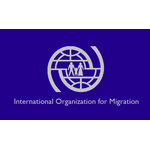 International Organization for Migration (IOM)
Topics
Human Trafficking in the Sahel: The Sahel is an arid region between North Africa and the Sub-Saharan part of the continent that has long served as a bridge between north and south. Because of its climate and rough terrain, authorities struggle to enforce their rule, creating the ideal environment for a wide range of illegal activities. Poor agriculture policies have drastically increased desertification of arable land, pushing more and more people into already overpopulated cities. Add to this that many countries around the Sahara desert are experiencing instability, like Nigeria, Chad and Sudan, to name a few. The most crucial state might be Libya, whose former leader al-Qadhafi blocked refugees from going to Europe and effectively discouraged the use of the north route through Libya. With his removal, the way to Europe was opened and many people were emboldened to risk the dangerous journey through the desert. They put their lives in the hands of traffickers and often fall victim to exploitation. Human trafficking has become an immensely profitable business and vulnerable migrants are often exploited through forced labour or prostitution. How will the international community handle this?
Migrant Workers: Migration is leading to several insecurities, as migrants arriving in a country are mostly looking for a way to get out of an unstable situation and that includes obtaining a working position. Nonetheless, there is nothing easy in the process of finding a job and the weak position that the migrants are in can be used by many as a means to getting a cheap workforce. When crossing the borders to flee wars, dramatic conditions, persecutions or any dreadful event, migrants are dreaming of a better life but what awaits them can actually be a terrible nightmare. In many countries migrants are not recognised as official workers and are not paid, or are not protected by employment laws, which leads to what is called "modern slavery". The IOM, as a representative of migrants, is willing to protect every migrant and ensure a stable working position and protection. What will your countries do to ensure compliance with human rights and employment protection within our committee?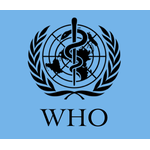 World Health Organization (WHO)
Topics
Tackling Maternal Health and Mortality in Sub-Saharan Africa: Every 2 minutes, a woman dies in the world from complications derived from pregnancy or childbirth. 99% of them die in a developing country, and half of those in Sub-Saharan Africa. This only goes to show that most maternal deaths are preventable, and that there is an immense gap between rich and poor. Main causes of maternal death in developing countries are haemorrage, infections, obstructed labour, and unsafe abortions. All of these could be dealt with. Better monitoring during pregnancy, proper antenatal care, safe water and sanitation, antibiotics, access to skilled professionals and quality care, especially at the crucial moment of labour, could save many lives. These women and girls desperately need adequate reproductive care and family planning services. While the maternal mortality ratio has decreased globally by 44% since 1990, Sub-Saharan countries still have exorbitant figures (a regional average of 546 maternal deaths per 100,000 live births). We really need to focus on this area in order to achieve Sustainable Development Goal 3.1: reducing the global maternal mortality ratio to 70 per 100,000 live births by 2030. It is not an impossible goal: the current MMR in developed countries is only 12.
Mental Health in the Conflict Zones of Africa and Middle East: Mental health disorders are an integral part of human existence. However, they have a much higher incidence and prevalence in regions affected by war and violence. Studies of the general population in these regions have shown a definite increase in mental disorders. Especially in conflict zones of Africa and the Middle East, many people have been exposed to traumatic events. They have endured physical and psychological violence during on-going and past military conflicts and wars. This puts them at high risk of developing mental disorders, most commonly Post-traumatic stress disorder (PTSD) and depression. The WHO as the primary global mental health authority has the duty to reduce the burden of disease associated with mental health in these regions. In this context, the WHO also needs to find specific solutions for the most vulnerable groups. Most importantly, the mental health of children needs to be addressed. The trauma can cause developmental issues that compromise peer relations, school performance and general life satisfaction. Another vulnerable group which are often neglected are military personnel and former fighters. Their health problems often remain unaddressed even though their successful re-integration into society is crucial for lasting peace. Children as well as former fighters can also be found in the third group: internally displaced people and refugees. Their migration to other countries makes regional mental health problems go global. The potential social, economic and health consequences of such large populations affected by mental illness are significant. Thus, it is of utmost importance to debate this issue at the WHO.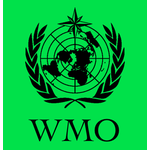 World Meteorological Organization (WMO)
Topics
Coming up with a flood risk-reduction and resilience programme: Floods are the most common of all natural hazards and they have the largest impacts on society. Fortunately, the amount of fatalities is decreasing thanks to better early warning systems, but the damages to land and property appear to be increasing due to inefficient and insufficient prevention policies. The importance of reducing the risk of floods and more specifically, alleviating the damages caused by extreme weather conditions will continue to rise in future as climate change will cause more severe and frequent weather events. A warmer and moister atmosphere due to human-emitted greenhouse gasses creates in theory a potential for more energetic storms and weather events. Although there exists a certain uncertainty in current studies due to the rare nature of severe floods, recent historic catastrophic floods in India caused the death of hundreds of citizens and great material damage. Unfortunately, the most vulnerable areas of the world have coincidentally the highest risk of flooding. The effects of these great floods on the long term could negatively impact political stability and further development of the affected areas. These vulnerable areas do not have sufficient resources and means to tackle these phenomena and combined with the fact that the most severe events happen without regards to borders would indicate that tackling the issue of risk reduction and resilience schemes on a global scale is a natural extension of WMO's competencies.
Loss and damages mechanism applied to Small Island Developing States (SIDS): Climate change and the overall increase of sea and air temperature are said to participate to the increase of extreme weather conditions. In addition to severe raining episodes that might lead to floods, SIDS are exposed to typhoons/hurricanes that cause unprecedented damage. Such extreme weather conditions en up jeopardizing many economic activities : in addition to damaging agriculture, tourism -a major income source for numerous SIDS- is also put at risk. Not only should climate change's impact on SIDS be taken into account : demography also has to be focused on. Some nationals, concerned by the future of their country, often chose to emigrate in order to seek better and more stable economic and professional opportunities abroad. This also has a cost as the workforce of those nations is thus reduced, putting at stake the developing economy of some countries. If dealt with by countries individually, the solutions states may come up with risk to be flawed and fail to take into account the individual input smaller states might come up with. Such an issue is centred on countries whose future is directly endangered by climate change but will also touch those states where SIDS national chose to migrate to : consequently, the design of a loss and damages mechanism could help dealing with such a pressing matter and allow countries whose role and position may differ to come up with a scheme that is as comprehensive and far reaching as possible.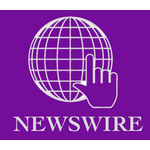 Newswire
Topics
From physical newspaper to tweets and gossip, journalists take care of it all! The Newswire is the connecting thread between the committees and its reporting is an essential source of information and inspiration for the delegates. As a journalist, your task is a challenging but immensely rewarding one. On the one hand, the aim is to think outside of the box to offer quality articles. On the other hand, you will be the master of fun as memes, funny articles, gossip and more are an integral part of the job description. In the spirit of this year's conference theme, the Newswire presents: 'Global News from a Global Perspective'. As a journalist, you are the voice – or pen – of the citizens of the affected regions, so we need you to take into account the cultural background and different regional views on the topics debated upon in council. In addition, the Newswire will report multilingually to underscore the conference's internationality. A position as a journalist is the perfect way to experience an MUN – as a first timer or as a seasoned MUNer – with the added value of being able to use your overflowing creativity, language skills and natural enthusiasm. The Newswire will not be your regular news!