KrakMUN 2020
Cracow Model United Nations
Kraków

,

Poland

Rakowicka 27

Apr 03

-

Apr 05, 2020

220 Delegates

zł198.00 Fee
Delegate Applications

14 Oct 2019 - 30 Jan 2020

Chair Applications

14 Sep 2019 - 05 Oct 2019

Delegation Applications

14 Oct 2019 - 30 Jan 2020
---
Tomorrow begins Today
Delegate Registration is now open - only 10 delegate spots left! We are also looking for an experienced MUNer to join our Chairing team in the WHO. If interested please sens us an email at krakmun@gmail.com

Head Delegates and Faculty Advisors of groups, please apply through MyMUN and await to be contacted by the organisers for further details.
Contact us at krakmun@gmail.com or biuro@unapoland.org if you have any questions
🌍10 unique committees

📅3 days of debates & discussions
🎉1 club night in one of Kraków's prime locations
🥂1 formal diplomatic banquet & gala
😎an unlimited amount of fun
That is Cracow Model United Nations in a nutshell! The conference takes place from April 3rd to April 5th and is one of the few University level Model United Nations conferences in Poland, in addition to a thriving High School level circuit. Started in 2014 by students of the Krakow University of Economics, KrakMUN welcomes both university and high school students and has grown to become one of the most respected and renowned conferences in this part of Europe, hosting nearly 1050 domestic and international delegates in its past editions. 🇵🇱🇺🇳🌎
The delegate fee includes: access to both social events (club night and diplomatic banquet), access to all opening and closing ceremonies, participation cost, coffee breaks and lunches, conference materials and others).
---
Rating
4.42 out of 5
Top Rated MUN
This is a Top Rated series of conferences - it has consistently been rated with 4 or more stars!
---
Organizers
---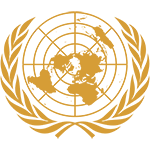 GA4: Special Political and Decolonisation Committee
Topics
Management of radioactive waste from decommissioned nuclear sites
Preservation of natural resources and cultural heritage site protection in conflict and contested areas
Chairs
Aleksandra Makowska
Helena Robert
International Labour Organisation
Topics
Ensuring job stability of workers in the era of robotisation
Preventing work related diseases and mental disorder
Chairs
Marie-Sophie Boute
Olga Ślusarz
Organisation of Islamic Cooperation
Topics
Establishing Stability in Afghanistan in cooperation with other Islamic States
The question of promoting women's development in Islamic States
Chairs
Philippe Lefevre
Nilufar Komiljonova
G20
Topics
The question of the impact of international migration on global economic stability
The role of G20 in the collective implementation of Agenda 2030 through utilising innovation and digitalisation in a bid to stimulate economic growth and reduce global socio-economic inequalities
Chairs
Adam Fudala
Claudia Karpińska
Special Conference on Sustainable Development Goals
Topics
Preserving the rule of law and alleviating the spread of populism worldwide (SDG 16)
Measures to counter modern day poverty in developing countries (SDG 1)
Chairs
Lazare Benin
Aleksandra Węgrzyn
Anna Rybicka
World Health Organization
Topics
The issue concerning combating the growing antibiotic resistance among society worldwide
Measures to combat air pollution in cities and urban areas as means of decreasing death rates and improving citizens' health and well-being (SDG 3, SDG 13, SDG 11)
Chairs
Arjun Gupta
Tomáš Kovářík
International Court of Justice
Topics
Alleged violations of the 1955 Treaty of Amity, Economic Relations, and Consular Rights (Islamic Republic of Iran v. USA)
Chairs
Bartłomiej Sendor
Aleksandra Marcinkowska
Disarmament and International Security
Topics
India and Pakistan: the return of a nuclear world
Protecting and reinforcing the role of women in conflict zones and the peace-building process
Chairs
Dior Basse
Typhaine Caris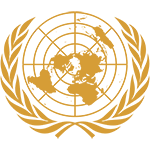 Security Council
Topics
The question of the Turkish incursion into Syria
Question of Ethnic Violence in the Democratic Republic of the Congo
Chairs
Gyubin Hwang
Tomasz Biernacki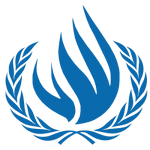 Human Rights Council
Topics
The issue of deteriorating political rights pertaining to freedom of speech expression, freedom to protest and others in post Arab spring countries
The question of combating xenophobia and racial discrimination in an increasingly globalised world
Chairs
Agnieszka Gryz
Françeska Çollaku