KrakMUN 2020
Cracow Model United Nations
Kraków

,

Poland

Rakowicka 27

Sep 25

-

Sep 27, 2020

250 Delegates

zł198.00 Fee
Delegate Applications

09 Mar 2020 - 15 Sep 2020

Chair Applications

09 Mar 2020 - 09 Apr 2020

Delegation Applications

09 Mar 2020 - 15 Sep 2020
---
Tomorrow begins Today
We are now accepting Delegate Applications! Head over to the apply button today.
🌍10 unique committees & high profile keynote speakers
📅3 days of debates & discussions
🎉1 club night in one of Kraków's prime locations
🥂1 formal diplomatic banquet & gala
🎓official & signed certificate of participation
😎an unlimited amount of fun
That is
Cracow Model United Nations
in a nutshell! The conference takes place from September 25th to September 27th and welcomes both
university
and high school students. Started in 2014 by students of the Kraków University of Economics, KrakMUN welcomes both university and high school students and has grown to become one of the most respected and renowned conferences in this part of Europe, hosting nearly 1000 domestic and international delegates in its past editions.
---
Rating
4.42 out of 5
Top Rated MUN
This is a Top Rated series of conferences - it has consistently been rated with 4 or more stars!
---
Organizers
---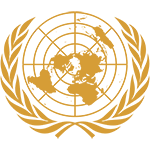 Security Council
Topics
The question of the Turkish incursion into Syria
Question of Ethnic Violence in the Democratic Republic of the Congo
Chairs
Tomasz Biernacki
International Court of Justice
Topics
Alleged violations of the 1955 Treaty of Amity, Economic Relations, and Consular Rights (Islamic Republic of Iran v. USA)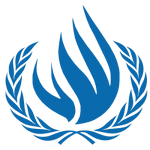 Human Rights Council
Topics
The issue of deteriorating political rights pertaining to freedom of speech expression, freedom to protest and others in post Arab spring countries
The question of combating xenophobia and racial discrimination in an increasingly globalised world
Special Conference on Sustainable Development Goals
Topics
Preserving the rule of law and alleviating the spread of populism worldwide (SDG 16)
Measures to counter modern day poverty in developing countries (SDG 1)
G20
Topics
The question of the impact of international migration on global economic stability
The role of G20 in the collective implementation of Agenda 2030 through utilising innovation and digitalisation in a bid to stimulate economic growth and reduce global socio-economic inequalities
World Health Organization
Topics
The issue concerning combating the growing antibiotic resistance among society worldwide
Measures to combat air pollution in cities and urban areas as means of decreasing death rates and improving citizens' health and well-being (SDG 3, SDG 13, SDG 11)
Chairs
Dariana-Alexandra Tereshchenko (Cypress)
Organisation of Islamic Cooperation
Topics
Establishing Stability in Afghanistan in cooperation with other Islamic States
The question of promoting women's development in Islamic States
Disarmament and International Security
Topics
India and Pakistan: the return of a nuclear world
Protecting and reinforcing the role of women in conflict zones and the peace-building process
International Labour Organisation
Topics
Ensuring job stability of workers in the era of robotisation
Preventing work related diseases and mental disorder
Chairs
Ilias Tsakayiannis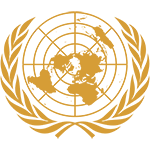 GA4: Special Political and Decolonisation Committee
Topics
Management of radioactive waste from decommissioned nuclear sites
Preservation of natural resources and cultural heritage site protection in conflict and contested areas