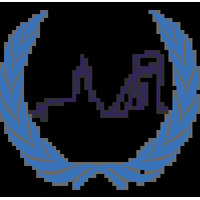 KleMUN 2019
Kleve Model United Nations
Kleve

,

Germany

Marie-Curie-Straße 1

Nov 21

-

Nov 24, 2019

90 Delegates

€25.20 Fee
Delegate Applications

01 Oct 2019 - 01 Nov 2019

Chair Applications

29 Jul 2019 - 13 Oct 2019
---
Make it matter!
---
Rating
4.13 out of 5
Top Rated MUN
This is a Top Rated series of conferences - it has consistently been rated with 4 or more stars!
Other Editions
---
Organizers
--- United Nations Environment Programme
Topics
The increasing threat of space debris, in particular, the possible collision with and safety of space objects carrying nuclear power sources.
Possible response and restoration measures to curb with the devastating amazon rainforest fires.
Chairs
Mike Anfang
Héctor Martínez del Pino United Nations Global Compact
Topics
Establishing a framework for effective and sustainable corruption prevention, to ensure fair and transparent market competition.
Guidelines to reduce gender-based discrimination, regarding recruitment and maternity protection within the private sector.
Chairs
Kasimir Cesare Saladin Heldmann
Melad Elias United Nations Congress on Crime Prevention and Criminal Justice
Topics
Strengthen international cooperation in the area of law enforcement regarding cybercrime.
Combating human trafficking, in the form of establishing effective prevention for trafficking of persons, especially of vulnerable communities throughout conflict zones.
Chairs
Isa Goercke
Elias Klink International Press
Topics
Press Corps or members of the International Press consist of reporters from various news agencies under the supervision of an editor in chief.
Chairs
Diana Máximo