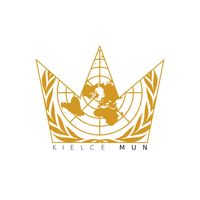 KielMUN 2019
Kielce Model United Nations
Kielce

,

Poland

Świętokrzyska 21D

Sep 07

-

Sep 09, 2019

70 Delegates

zł110.00 Fee
Delegate Applications

11 Jul 2019 - 27 Aug 2019

Chair Applications

18 May 2019 - 08 Jul 2019
---
Beyond today: facing the past, looking into the future
The one and only Model United Nations conference in the Holy Cross Voivodeship is back for its second edition!
Today, we as an international community face challenges galore. Thus, while dealing with these issues, rather than focusing solely on today, we have to look beyond - into the future and the past, for only through broad perspective is understanding many a complex problem truly feasible. In this spirit, we have decided that the principal topic of our conference will be: "Beyond today: facing the past, looking into the future".
We are looking forward to see you in the beautiful city of Kielce this September! We assure you that those three days will abound with exciting debates, inspiring thoughts and lots of fun!
Delegate Application is now open!
The Delegate fee is PLN 110. It covers your conference materials, social event admission, lunch and refreshments.

The fee is to be paid within 5 working days from acceptance by a wire transfer to:
Name: KOMITET MŁODZIEŻOWEJ KONFERENCJI EDUKACYJNEJ
Amount: PLN 110 (for payments in other currencies please contact kielmun@gmail.com)
Account number: 84 1020 2629 0000 9102 0396 4632
IBAN: PL84 1020 2629 0000 9102 0396 4632
BIC SWIFT: BPKOPLPW
Bank: Powszechna Kasa Oszczędności Bank Polski SA
Please send the wire transfer confirmations to kielmun@gmail.com .
Please note that if you had applied for a Chair position, you will have to withdraw this application in order to apply as a Delegate.
Should you have any inquiries, feel free to contact us at: kielmun@gmail.com
Don't forget to follow us on Facebook: https://www.facebook.com/kielmun/ and Instagram: @kielmun for more information about the conference!
---
Organizers
---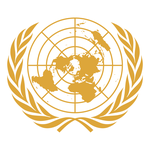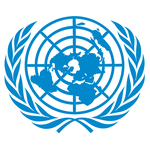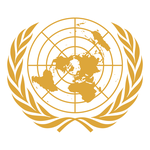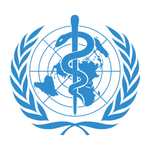 World Health Organization
Topics
Discussing gene therapy as an innovative method of medical treatment
Chairs
Piotr Rager
Zuzanna Krause
---
Partner Conferences