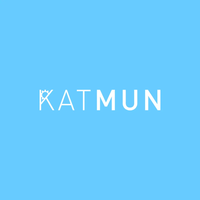 KatMUN 2018
Katowice Model United Nations
Katowice

,

Poland

None

Jan 11

-

Jan 13, 2018

186 Delegates

€35.00 Fee
Delegate Applications

13 Nov 2017 - 20 Dec 2017

Chair Applications

01 Oct 2017 - 01 Nov 2017

Delegation Applications

06 Dec 2017 - 13 Dec 2017
---
The only Silesian MUN Conference is back! See you in January!
---
Rating
4.41 out of 5
Top Rated MUN
This is a Top Rated series of conferences - it has consistently been rated with 4 or more stars!
---
Organizers
--- Disarmament and International Security Committee
Topics
Foreign intervention in South Sudanese Civil War as the means to provide peace and security in the region.
Chairs
Katarzyna Smętek
Ewa Białogłowska United Nations Office on Drugs and Crime
Topics
Stopping the Issue of Human Trafficking along with Sexual Exploitation and Abuse in Asian Countries
Chairs
Natalia Nowak
Paulina Szostak United Nations Economic and Social Council
Topics
Violation of workers' rights in the states of the Persian Gulf
Chairs
Bartłomiej Trzos
Michał Halicki International Court of Justice
Topics
Application of the International Convention for the Suppression of the Financing of Terrorism and of the International Convention on the Elimination of All Forms of Racial Discrimination (Ukraine v. Russian Federation)
Chairs
Jakub Zalesiński
Hanna Sokolska United Nations Environment Programme
Topics
Conservation and rehabilitation of endangered and valuable animals in south-east Asia
Chairs
Dorota Zając
Jakub Sawina