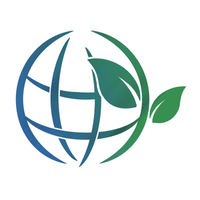 GSMUN 2022
Green Summit Model United Nations
Online

Jan 15

-

Jan 15, 2022

60 Delegates
---
Bringing young leaders together to tackle the climate crisis.
On Saturday 15th January 2022 (10am-7pm CEST), the Green Summit Youth Committee at Humanitarian Affairs Asia will be hosting the first ever Green Summit Model United Nations (GSMUN)!
GSMUN will be a virtual, small-scale MUN aimed at generating awareness about sustainability in anticipation of Humanitarian Affairs Asia's inaugural Green Summit to be held at the United Nations in Bangkok, Thailand, in December 2022.

GSMUN will be centered exclusively around the broader theme of sustainability and being green. Committees will be responsible for creating solutions to the biggest climate challenges, from shifting to renewable energy, to cleaning up the oceans and protecting biodiversity, to protecting against the human rights consequences of climate change. We aim to provide a focused experience that encourages like-minded young people to think about what the international community can (and should!) do to help us transition to a more sustainable world.

We will also be hosting exciting speakers in the field during the opening and closing ceremony- look out for more details in the upcoming months!

The Summit will feature 2-3 Committees of up to 30 people each. The Committee topics and country allocations will be announced in late 2021.

Of course, this doesn't just require enthusiastic participants, but also driven Chairs and creative study guide writers! If you are interested in joining our team, please sign up using the form here: https://forms.gle/QjyLUgwMwyLWBF1H7
Learn more about the work of Humanitarian Affairs Asia and the opportunity to join us at the Green Summit here: https://humanitarianaffairs.org/green-summit/overview

For any queries, please send us an email at greensummitmun@gmail.com!

We look forward to working with inspiring young leaders committed to creating a greener and more sustainable future.

---
Organizers
--- African Union
Topics
Building the Great Green Wall United Nations High Commissioner for Refugees Committee (UNHCR)
Topics
On the topic of Climate Refugees