GLMUN 2020
Gymnasium Lappersdorf Model United Nations
Lappersdorf

,

Germany

Am Sportzentrum 2

Feb 14

-

Feb 16, 2020

150 Delegates
---
Colliding Opposites
Welcome, Delegates!
The GLMUN Organizing Team is back for our second installment of the MUN conference at the Gymnasium Lappersdorf! Having seen the fun you guys had last time, we decided to redo, reiterate and remaster the conference.
Greeting you in Regensburg is an honour for us, a city where the youth is willing to get involved. Culture and internationality receive overwhelming support and modern minds and values fill life into the world heritage site.
We are proud to announce that the next GLMUN conference will be set in early 2020, the debate topics will be announced shortly, as well as our timeline.

Timeline:
January 4th, 2020: Deadline for Delegate's Fee
January 11th, 2020: Assignments Reveal, Upload of Study Guides and Handbook
---
Organizers
---
Security Council
Topics
Settling the conflict in eastern Ukraine and the Crimean peninsula
Decrease tensions between Saudi Arabia and Iran
Ending the Civil conflict in Syria and Iraq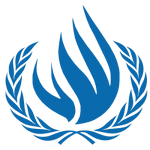 Human Rights Council
Topics
Combating hate speech against any religions group or atheists
Economic and Social Council
Topics
Combating poverty in the Caribbean, Central and South America
Disarmament and International Security Committee
Topics
Disarming and eliminating terrorist groups and so called "warlords" in sub saharan Africa
Economic and Financial Committee
Topics
Furthering economic growth in LEDCs
International Labor Organisation
Topics
Improving work safety and working conditions in the textile industry