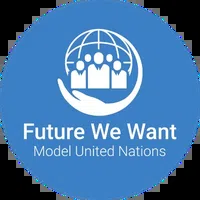 FWWMUN NEW YORK 2022
Future We Want Model United Nations NYC
New York

,

United States

109E 42nd Street

Jul 29

-

Jul 31, 2022

1500 Delegates
---
World's Best Largest Conference!

The Future We Want MUN NYC is the most inclusive and diverse conference in the world. It is more than a simple MUN, it gathers students from more than 140 countries, some directly selected through their governments, with the aim to meet in New York and discuss the most pressing UN Topics.
Since its first edition, FWWMUN was able to attract some of the most prominent personalities in the realm of world politics and diplomacy. Each working committee was opened by an Expert Briefing attended by UN Officials, Diplomats and public figures of the academic world.
FWWMUN has become the first of its kind engaging youth on all the 17 Sustainable Development Goals. If you are coming outside the New York City area and require accommodation we are happy to inform you that we will be providing housing financial aids for the first 700 delegates!
FWWMUN seeks to bring together future generations of leaders from all corners of the globe to gain first-hand experience in international relations, to produce high quality resolutions aimed at bringing about the Future We Want, and to submit these resolutions to relevant UN agencies and world leaders for consideration.
FWWMUN begins with a series of workshops delivered by UN Officials and Diplomats about Youth Involvement, the SDGs and Leadership. Furthermore, during the first committee session, delegates will have the opportunity to engage at a High Level by benefitting from experts in their field on the committee topics.
It's more than just an MUN! Students don't simulate the UN, they engage in actual debates that are critical to the UN agenda. The launch of the Youth Ambassador initiative is the only opportunity offered to young aspiring diplomats to continue to focus on the implementation of the SDGs at local levels, post conference.
During the years, several events of the FWWMUN were held at the United Nations Headquarters in New York. Today, the FWWMUN is the largest MUN platform for selcted youth and it includes also regional workshops in the five continents: a unique concept made possible only thanks to the support of the partnering diplomatic missions of the UN Member States.

---
Organizers