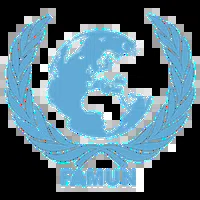 FAMUN 2020
Farel Academy Model United Nations
Amersfoort

,

Netherlands

Paladijnenweg 101

Feb 13

-

Feb 16, 2020

320 Delegates

€80.00 Fee
Delegate Applications

07 Jun 2019 - 27 Jan 2020

Chair Applications

24 Jun 2019 - 28 Dec 2019

Delegation Applications

07 Jun 2019 - 19 Jan 2020
---
Where the world is ours
It's the fifth year of FAMUN! This year we are welcoming around 300 delegates to our conference. The conference is held from the thirteenth until the sixteenth of February. This year's theme is: "Shaping the world of tomorow".
Make sure to keep an eye out on our facebook page and website to stay updated!

---
Rating
4.39 out of 5
Top Rated MUN
This is a Top Rated series of conferences - it has consistently been rated with 4 or more stars!
Other Editions
---
Organizers
--- General assembly 1 (Ga1)
Topics
The matter of restricting the expenditure in military defence
Combating the issue of access to small arms through the dark web General assembly 2 (Ga2)
Topics
Establishing regulations to limit the damage of cryptocurrencies
Creating a smooth transition to renewable energy; lessening the impact on oil and gas producing states
Taking measures to make sustainable and renewable energy accessible to LDCs General assembly 3 (Ga3)
Topics
Prison reform and the alternatives to penalizations
Taking measures on the issue of ritual killings General assembly 4 (Ga4)
Topics
Tackling the boko haram insurgency and the Nigerian crisis
Addressing discrimination in the acceptance of refugees on the basis of race, religion, gender or the State of origin General assembly 6 (Ga6)
Topics
Criminal accountability of United Nations Officials and experts on mission
Taking measures to reduce our carbon footprint
Measures to further combat international terrorism Economic and social council (Ecosoc)
Topics
Empowering female entrepreneurs in developing countries
Reducing the ties between plastic and food production
The question of international population control policies to prevent global congestion (Reformed) Security Council (SC/RSC)
Topics
The protection of civilians in armed conflicts
Combating terrorism in Sub-Saharan Africa Historical Security Council (HSC)
Topics
Arab Israeli conflict (September 1948) UN-Women
Topics
Enhancing access to justice for unanswered sexual assaults
The question of the right to abortion and the right to use contraceptives World Health Organization (WHO)
Topics
Convention on the availability of qualitative food and the distribution thereof
The matter of improvement in ambient air quality and health
Combating the issue of sexually transmitted diseases in LDCs International Court of Justice (ICJ)
Topics
Relocation of the United States Embassy to Jerusalem (Palestine v. United States of America) UNESCO
Topics
Combating environmental damage and destruction of world heritage caused by tourism
Ensuring the protection of submerged cultural world heritage