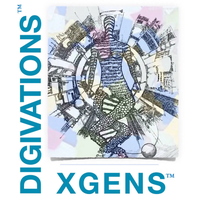 DXCIMUN 2021
DIGIVATIONS XGENS-CASCADIA INTERNATIONAL MODEL UN - SEATTLE, WASHINGTON/STANFORD, CALIFORNIA
Online

Aug 05

-

Aug 08, 2021

300 Delegates

$200.00 Fee
Delegate Applications

25 Feb 2021 - 15 Jul 2021

Chair Applications

25 Feb 2021 - 01 Jun 2021

Observer Applications

25 Feb 2021 - 15 Jul 2021

Delegation Applications

25 Feb 2021 - 15 Jul 2021
---
CASCADIA - NATURE IN BALANCE: SERIES: SEATTLE, WASHINGTON/STANFORD, CALIFORNIA
"INSPIRING & FOSTERING NEXT GENERATION INNOVATORS, MENTORS & LEADERS"

ANNOUNCING:DIGIVATIONS XGENS-CASCADIA INTERNATIONAL VIRTUAL MODEL U.N. & SUSTAINABLE DEVELOPMENT GOALS INSTITUTE SERIES
INTEGRATING RELEVANT LOCAL, REGIONAL & INTERNATIONAL SDG ISSUES THROUGH THE LENS OF EXPERTS WITH HIGHLIGHTS ENCOMPASSING THE CASCADE MOUNTAINS AND SEATTLE (DXCIMUN)
SUSTAINABLE DEVELOPMENT GOALS INSTITUTE SERIES COMMENCES: April 2021 and Every Month Thereafter

SECRETARIAT APPLICATIONS OPEN: February 25, 2021

XGENS.ORG
ANNOUNCING WORLD CLASS KEYNOTE & OTHER RENOWN SPEAKERS
Visit XGENS.org

DXCIMUN is informed by cohort of high school and university delegates who come from every nation and continent. Moreover, delegates who have had the opportunity to work together as members of the XGENS' High School and University delegation which has participated at outstanding Model UN Conferences in North America (NY) and Europe (Geneva) and during the XGENS, XGENS.org, High School & University along with other accomplished youth and young adults will share their expertise with delegates who aspire to and are changing the World. DXCIMUN programming through its expert faculty and leadership will explore the United Nations 17 Sustainable Development Goals in the context of fields related to their foundational principles. An additional benefit of the program will be the formation of a Collaboratorium For Positive Global Solutions ("Transforatorium") where delegates will work together from different parts of the World to focus on developing solutions and prototypes to address significant issues encompassed by the 17 Sustainable Development Goals which are local, regional, national and international. These solutions will be vetted by international enterprises ranging from granting institutions to governments and industry for mentoring and funding.
Delegates will explore issues focused on climate change & adaptation especially regarding resolution of water rights through various treaties which impact sustainability. Resolution of these treaties requires comprehension of significant competing interests, coupled with ingenuity and collaboration to balance the need of access to clean water and power, preservation of ecosystems and habitats encompassing food chains (fisheries), as well as ensuring food security through protection of farms and farming. These issues also encompass mitigation of damages caused by dams which also prevent flooding. These balancing acts have engaged a myriad of local, state, national and international government entities and agencies, utilities and private companies along with indigenous tribes and everyday citizens from two countries, Canada and the US, regarding recommitment to and reformulation of the Columbia River Treaty.
Another set of key issues to be resolved includes how advances in Science, Technology and Innovation impact economic, social and sustainable development. In this regard, DXCIMUN delegates will consider issues analyzed during the September 26, 2019, High-level Dialogue on Financing for Development (HLPF) and the vital work of UN DESA, as well as other UN organs.
Additional topics which will be explored, while not necessarily the precise focus of UN DESA at the HLPF, will be the "Future of Work" in an "AI World." Another focus will be Curing Disease through Bioengineering and Genetics with advances such as CRISPR and CAR-T with significant considerations of moral and ethical issues, as well as access to such treatments for people from all economic classifications.
One more entirely different, yet forward thinking issue, will be recommendations and resolutions regarding the potential disastrous likelihood of advanced weaponization of space and its impact on commercialization and colonization of space. In October 2018, the General Assembly First Committee Delegates explored ways to build a new order for preventing celestial conflict and confrontation. UNODA, United Nations Office for Disarmament Affairs, is also vital in considering how to effectively address these issues.
While broad issues such as sustainability, economic and social development considered by organizations such as one of the United Nations six (6) principal organs, the United Nations Economic and Social Council, are certainly vital, the core elements of such regarding space are significant. In this regard, rather than tackling such a diverse set of issues centered on disarmament and prevention of weaponization in a narrow and deep vertical context, which would also encompasses the UN General Assembly and the UN Security Council, delegates will learn about UNOOSA (United Nations Office for Outer Space Affairs) which works to promote international cooperation in the peaceful use and exploration of space, as well as other entities.
DELEGATES ASSIGNMENTS, OBJECTIVES AND OPPORTUNITIES:
In view of the above background, and other documents to be prepared by the DXCIMUN Secretariat, delegates will be focused on drafting resolutions which highlight how youth from a broad cross-section of backgrounds, cultures, economic differences, and global perspectives can successfully enable a more equitable and sustainable future for all people, citizens and their relevant societies.
General Assembly Committee, various UN Council(s), the ILO and other entities, along with country matrix's will be assigned in the next few weeks.
The main objective will be education of delegates about the different issues facing the UN, the functions of various organs of the UN in enhancing the prospects of peace including through economic and social development leading to enhanced security, equality and resulting prosperity. Moreover, delegates may also be afforded the opportunity to advance and submit resolutions and recommendations achieved through the consensus approach for further consideration by actual UN representatives.
ABOUT DIGIVATIONS XGENS:

DIGIVATIONS XGENS Global Colle
ge Preparatory, Collegiate, and Professional Training Programs, Model United Nations Academies, and Cascadi
a Conferences (DXCIMUN) is a n
on-profit North American affil
iate of NASA award winning DIG
IVATIONS' family of K-25 educa
tional entities. XGENS.org off
ers global, multidisciplinary
career, professional developme
nt and leadership programs in
fields encompassing the creati
ve arts, cultural heritage, di
plomacy, humanities, STEM, as well as related scientific & technology policy exploratio
n.
Since 1998, DIGIVATIONS' Founders have invested their many decades of experience acquired in Academia (UCLA, UBC), Creative Arts, Government and Technology Industries, in establishing and positively enabling an international community of thousands of youth, educators and professionals to exponentially advance the fabric of society. Their experience parallels the UN's 17 Sustainable Development Goals.

DIGIVATIONS XGENS was a North American Recruitment Partner for WFUNA WIMUN.
---
Organizers
--- Security Council
Topics
The promotion of international cooperation in the peaceful use and exploration of space ECOSOC
Topics
Future of work with the rise of Artificial Intelligence
Access to and Ethics of using Genetic Engineering advances such as CRISPR and CAR-T to cure disease
Access and Rights to Clean Water and Sustainable Development General Assembly First Committee: UNOOSA
Topics International Labour Organization
Topics
Social and Economic development through the promotion of sustainable practices and green jobs