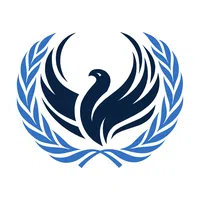 DSPMUN 2020
Deutsche Schule Prag Model United Nations
Prague

,

Czechia

Schwarzenberska 700/1

Jun 19

-

Jun 22, 2020

250 Delegates

€40.00 Fee
Delegate Applications

15 Mar 2020 - 15 May 2020

Chair Applications

04 Jan 2020 - 26 Jan 2020
---
Finding modern solutions for matters from past and present
We are proud to introduce you to the fifth edition of the Model UN conference at the German School of Prague. It will be held between the 19th and 22nd of June 2020 and is open to all high school and undergraduate university students.
We are looking forward to welcoming you to the BIGGEST and BEST MUN conference in the Czech Republic. Under this year's theme, 'Finding modern solutions for matters from past and present', we are certain everyone delegate will find a committee that will more than fulfill their expectations!
We believe that your diligent preparation and our hard work combined are sure to result in a conference unlike any other - better, bigger, and more interesting than the years before!
CHAIR APPLICATIONS January 4th to 26th 2020
To keep up with all the news, make sure to follow our social media platforms, where we will regularly update you on the ongoings and planning of the conference.
https://www.facebook.com/DSPMUN/
Esteemed applicants, the conference will host an expected number of 14 committees; the higher number of committees You can see below will be reduced after chair applications are concluded.
---
Rating
4.49 out of 5
Top Rated MUN
This is a Top Rated series of conferences - it has consistently been rated with 4 or more stars!
---
Organizers
--- International Monetary Fund United Nations Environmental Programme United Nations Educational, Scientific and Cultural Organisation United Nations Relief and Works Agency for Palestine Refugees in the Near East United Nations Children's Fund United Nations Office on Drugs and Crime European Council Organization for Security and Cooperation in Europe United Nations Entity for Gender Equality and the Empowerment of Women International Atomic Energy Agency Disarmament and International Security Committee World Trade Organization World Health Organization North Atlantic Treaty Organization Economical and Financial Committee Social and Humanitarian Committee Special Political and Decolonization Committee Arab League Human Rights Council Historical Security Council Security Council
---
Partner Conferences