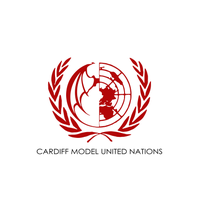 CardiffMUN 2017
Cardiff University International Model United Nations Conference
Cardiff

,

United Kingdom

None

Mar 03

-

Mar 05, 2017

150 Delegates
---
From Political to Humanitarian - Managing Modern Crises
It is an honour to welcome you to the third edition of Cardiff University International Model United Nations (CardiffMUN)! Each year, our themes have targeted pressing and divisive issues such as the peaceful coexistence of different cultures in an intertwined world and the sustainable development of our society and resources. This year our theme is "From Political to Humanitarian - Managing Modern Crises". As we have seen in recent months, crises are becoming more frequent and potent, raising issues and concerns that affect us all. It is time to change the way we approach them, to redefine leadership and to take the world forward with new ideas and solutions.
---
Rating
4.8 out of 5
Top Rated MUN
This is a Top Rated series of conferences - it has consistently been rated with 4 or more stars!
---
Organizers
---
Reports
Decorum Delegates reviews CardiffMUN 2017
by Sam Povey
CardiffMUN, hosted by the Cardiff University and held in Wales' capital city, saw its third edition last weekend. A notable conference at the end of the MUN season in the UK, it featured a high quality of debate amongst delegates, mostly-fun socials...
Read more
--- Human Rights Council
Topics
A: Protecting the Rights of Women and Children in Times of Conflict and Political Turmoil
B: Preventing and Mitigating Humanitarian Emergencies during Natural Disasters UN High Commissioner for Refugees
Topics
A: Protecting the rights and treatment of asylum seekers travelling through transit states
B: Addressing the cultural and socioeconomic re-integration of refugees ECOSOC
Topics
A: Making cities more resilient and sustainable through the implementation of the 11th SDG and Paris Agreement on Climate Change
B: Organising and providing humanitarian aid in war-torn areas Security Council
Topics
A: Disputed islands in the China sea
B: The civil war in South Sudan Crisis
Topics
"Through Hell and High Water"
Cabinets: British, Greek, French