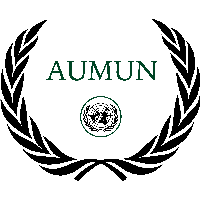 AUMUN 2018
Autonomous University Model United Nations
Madrid

,

Spain

None

Nov 14

-

Nov 17, 2018

220 Delegates

€37.00 Fee
Delegate Applications

11 Jun 2018 - 05 Nov 2018
---
Legislating New Horizons
A letter from the Secretary General
Dear delegates,
It is my greatest pleasure to welcome you to AUMUN 2018, and as the Secretary General, I can only hope that you will have the best Experience. AUMUN is more than just a MUN, it is a cultural mixture where knowledge has no limit. Organized by UAMIMUN, the MUN Society of the Universidad Autónoma de Madrid, this edition will be held in our alma mater: the Faculty of Law of the Universidad Autónoma de Madrid. This third edition wishes to follow the example of AUMUN 2017 and AUMUN 2016, consolidating this adventure as a model where debate, services and social events are on point. Born in 2012, UAMIMUN is a consolidated MUN Society, having trained almost 200 delegates, sent delegations to the post prestigious conferences and having achieved awards in both National and Internacional Conferences.
AUMUN held its first edition on 2016, receiving more than 150 national and international delegates, succeeding beyond our initial expectations. During its second edition AUMUN consolidated itself as a model where fun and work unite to bring you the best experience possible. With the desire of bringing you the best, the Secretariat is already working tirelessly to make AUMUN 2018 a memorable experience that we cannot wait to share with you. Finally, thank you for your support and interest on our conference, we really hope we are able to transmit to you the eagerness and determination that we are putting on it.
Julia Chiloeches Torrecuadrada
Secretary General
---
Rating
4.08 out of 5
Top Rated MUN
This is a Top Rated series of conferences - it has consistently been rated with 4 or more stars!
Other Editions
---
Organizers
---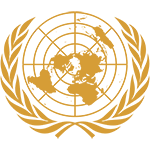 Asamblea General (Español - Comité de NIVEL PRINCIPIANTE)
Topics
Establecida en 1945 en la Carta de las Naciones Unidas, la Asamblea General ocupa un lugar central como principal órgano deliberativo, de formulación de políticas y representativo de las Naciones Unidas. Está integrada por los 193 Estados Miembros de las Naciones Unidas y proporciona un foro para el debate multilateral de toda la gama de cuestiones internacionales que abarca la Carta. También desempeña un papel importante en el proceso de establecimiento de normas y en la codificación del derecho internacional. La Asamblea lleva a cabo medidas de carácter político, económico, humanitario, social y jurídico, que afectan a la vida de millones de personas en todo el mundo. Sus resoluciones reflejan el compromiso de todos los Estados Miembros de alcanzar los objetivos concretos de lograr la paz, la seguridad y el desarme, junto con el desarrollo y la erradicación de la pobreza; salvaguardar los derechos humanos y promover el estado de derecho; proteger el medio ambiente común; atender las necesidades especiales de África; y fortalecer las Naciones Unidas.
Tema 1: Los derechos y las necesidades de los Niños Transgénero
Tema 2: Garantizar que se salvaguardan los derechos de los presos
Chairs
Beatriz Mohedano Muñoz
Miguel Lopez Crego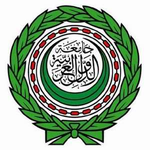 Liga Arabe (Español/Comité de NIVEL PRINCIPIANTE-INTERMEDIO)
Topics
La Liga Árabe es una organización que agrupa a los Estados árabes del Medio Oriente y el Magreb. Su objetivo principal es: "Servir el bien común, asegurar mejores condiciones, garantizar el futuro y cumplir los deseos y expectativas de todos los países árabes". Es la principal organización política-económica que agrupa a los Estados árabes. Ha sido durante años la principal voz de los países árabes ante organizaciones como la ONU, la OTAN, el Fondo Monetario Internacional y otros entes supranacionales como la Unión Europea o la Unión Africana. La Liga Árabe ha reforzado su papel y protagonismo internacional luego del aumento de la tensión política en la zona árabe, suceso mundialmente conocido como Primavera Árabe. Además ha estado vinculada a la mediatización y soporte de los conflictos internos en Libia y Siria.
Tema 1: Prevención de la expansión de grupos radicales en Oriente Medio
Tema 2: La crisis diplomática del Libano.
Chairs
Isa Goercke
Sofía Zambrano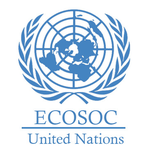 ECOSOC (English/INTERMEDIATE LEVEL Committee)
Topics
The United Nations Economic and Social Council is one of the six principal organs of the United Nations, responsible for coordinating the economic, social, and related work of 15 UN specialized agencies, their functional commissions and five regional commissions. The ECOSOC has 54 members. ECOSOC serves as the central forum for discussing international economic and social issues and formulating policy recommendations addressed to member states and the United Nations system. A number of non-governmental organisations have been granted consultative status to the Council to participate in the work of the United Nations.
Topic 1: The regulation of the Cryptocurrency.
Topic 2: The fight against money laundering and the Funding of Terrorism
Chairs
Anna Ksiazczak
Simone Mostratisi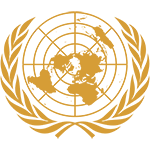 Comité Jurídico (ESPAÑOL/Comité de NIVEL INTERMEDIO-AVANZADO)
Topics
La sexta comisión es el foro principal dedicado al examen de las cuestiones jurídicas en la Asamblea General de Naciones Unidas, en especial los temas en estudio por la Comisión de Derecho Internacional (CDI) y la Corte Internacional de Justicia. Es el comité perfecto para estudiantes de derecho, o aficionados al derecho, para discutir de manera técnica y argumentada sobre la solución jurídica a temas de actualidad.
Tema 1: La criminalización de la esclavitud sexual en el Derecho Penal Internacional
Tema 2: Creación de un tribunal permanente para el Arbitraje de Inversiones
Chairs
Manuel Barahona Aller
Álvaro Melón Martín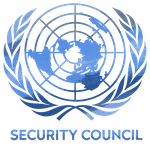 Historical Security Council (English - ADVANCED LEVEL committee)
Topics
The AUMUN Historical Security Council recreates the Security Council during the 90s. This committee has the same power as the Security Council so it has the primary responsibility for the maintenance of international peace and security. It uses the help of other General Assembly Committees in order to achieve this goal. This committee is the only one where some countries have "veto" power: United Kingdom, United States of America, France, China and Russia, the only members with a permanent seat at the Council. The Rwandan genocide, also known as the genocide against the Tutsi, was a genocidal mass slaughter of Tutsi in Rwanda by members of the Hutu majority government. An estimated 500,000 to 1,000,000 Rwandans were killed during the 100-day period from 7 April to mid-July 1994, constituting as many as 70% of the Tutsi population. Additionally, 30% of the Pygmy Batwa were killed. The genocide and widespread slaughter of Rwandans ended when the Tutsi-backed and heavily armed Rwandan Patriotic Front (RPF) led by Paul Kagame took control of the country. An estimated 2,000,000 Rwandans, mostly Hutus, were displaced and became refugees. During these events and in the aftermath, the United Nations (UN) and countries including the United States, the United Kingdom, and Belgium were criticized for their inaction and failure to strengthen the force and mandate of the UN Assistance Mission for Rwanda (UNAMIR) peacekeepers. Other observers criticized the government of France for alleged support of the Hutu government after the genocide had begun.
Topic: the Rwandan genocide
Chairs
María Isabel Carrión Alonso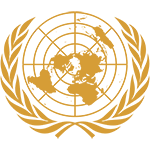 CRISIS (English/ADVANCED LEVEL committee)
Topics
In the year of 2019, two great powers held the balance of the world´s order: the Russian Federation and the United States of America, ruled by powerful and respected leaders. The communication and understanding between those two countries was, without a single doubt, the pillar of a lasting world-wide peace. However, when the United States declared the Third World War upon Russia, civilization itself was dragged into bloodshed and destruction, which ended with the absolute victory of the United States of America, and the defeat of the rest of nations, no matter if they sided with Russia or if they declared themselves neutral. The United States, now controlling over 70% of the earth´s territory, signed peace with the only five countries that managed to survive the War, a peace that would come at a price: absolute obedience to the USA. Nearly 50 years after these events, in the 2070, the five surviving nations, tired of such a regime of slavery in disguise, unite under the flag of the Freedom Alliance in order to stand against the tyranny of the United States and recover what is rightfully theirs: liberty. Of course, the USA won´t accept such defiance, and will try to impose its will by force. Who will you side with? Will it be freedom and justice? Or maybe order and power? Yours is the choice in a world ready to be reborn from its ashes.
Please, take into consideration that the level of this committee is ADVANCED and the language will be English
Chairs
Mazza FarajAllah
María Méndez Press Committee (English - Español)
Topics
Todos estos medios estarán presentes en cada otro comité, y cada uno (los medios) tendrán dos plazas por comité, lo que significa que habrán diez plazas para delegados de prensa en cada comité, trabajando mientras este se desarrolla. En la opción de "país de preferencia" en el formulario de inscripción, simplemente escribe los medios de comunicación de la siguiente listaen orden de preferencia. All these media will be present in every other committee, and each of them will have two places, meaning there will be ten press committee delegates in each of the other committees, working. On the "country preference", you just need to write which media outlets or agencies from this list you prefere.
---
Partner Conferences