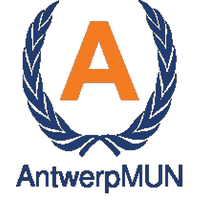 AntwerpMUN 2022
Antwerp Model United Nations
Antwerpen

,

Belgium

Prinsstraat

Feb 24

-

Feb 27, 2022

100 Delegates

€75.00 Fee
Delegate Applications

18 Nov 2021 - 18 Feb 2022
---
! additional information !
Applications for delegates who need a visa to attend the conference close on December the 23rd.
What to expect…
Every year, we organize a four-day UN simulation in the heart of Antwerp. Our main aim is to bring ambitious young people together to debate on current global affairs. For this year's edition we have chosen 5 UN councils: The General Assembly, the Security Council, the Economic and Social Council, the Human Rights Council and the World Health Assembly.
Participating in our simulation will provide you with a great opportunity to meet new people and to build an international network. During the coffee breaks there will be plenty of time to get to know your fellow participants and meet like-minded people. Furthermore, we will be organising social events every evening, allowing you to blow off some steam after a day of negotiations. The karaoke night, the quiz night and the gala will ensure memories and friendships which will last a lifetime.
Where to stay…
Youth Hostels
Antwerp City Hostel
Grote Markt, 40, 2000 Antwerp
T 0032 03 500 50 40
E info@antwerpcityhostel.be
http://antwerpcityhostel.be
HiHostel Pulcinella
Bogaardeplein, 2000 Antwerp
T +32 (0)3 234 03 14
E antwerpen@vhj.be
www.jeugdherbergen.be
Distance from University 1.3 km. 16 minutes by feet.
Boomerang Youth hostel
Lange Leemstraat 95
T +32(0)3 238 47 82
E boomeranghostel@hotmail.com
www.boomeranghostel.be
Distance from University 2.0 km. 25 minutes by feet.
Antwerp Backpackers Hostel
Kattenberg 110, 2140 Borgerhout
T +32(0)473 57 01 66
E abhostel@hotmail.com
Distance from University: 2.5 km. 32 minutes by feet.
Hotels
Hotel Condo Gardens
Booking possible via www.tripadvisor.be or www.booking.com
Address: De Pretstraat 11, 2060 Antwerp
Located in the neighbourhood ''t Eilandje', surrounded by plenty of restaurants, dance cafés and clubs.
Dubois Apartements
Duboisstraat 3, 2060 Antwerp
Booking possible via www.booking.com
Also located in the neighbourhood ''t Eilandje', surrounded by plenty of restaurants, dance cafés and clubs.
Ibis hotel
Meistraat 39, 2000 Antwerp
Booking possible via www.booking.com
Located in the Centre of Antwerp, 10 min by feet to the University.
What to see in Antwerp…
Antwerp isn't your typical student city, but a cosmopolitan village with around 500 000 inhabitants and more than 170 nationalities. The city has so much to offer! Whether you love art, history or architecture, there is something for everyone! Here are some of the landmarks that you should not miss…
MAS/ Museum aan de Stroom www.mas.be
Located in the neighbourhood of 't Eilandje, MAS is one of the city's trendiest museums. We recommended climbing to the top of the building to enjoy a stunning panoramic view of the city, for free!
Station Antwerpen Centraal
Antwerp's central station is considered to be one of the most beautiful in the world so make sure to take a look inside!
Groenplaats
Groenplaats is located right in the middle of the city centre, lined with cafés and restaurants. A solemn Rubens Statue observes the people who used to be buried in the cathedral, while the poor were laid to rest on the 'green cemetery'; hence the name Groenplaats. Different events, markets or spectacles take place here in different seasons.
Grote Markt
The Grote Markt is the main square where the town hall is located. You will spot a statue throwing a giant's hand in the river. Around the square, there are many cafés and restaurants. Also make sure to take a look in the Cathedral while you are there!
Are you easily moved by a theatre play, inspired by a gripping exhibition or do you prefer being swept off your feet by a contemporary dance performance?
With the Rubenshuis, Letterenhuis Vleeshuis/Klank van de Stad, Mayer Van Den Bergh, the cathedral and many more places where history is key or interesting objects are being archived, there is truly something for everybody!
FOMU www.fotomuseum.be
In their permanent collection, the FOMU (Museum of Photography) takes you back to the very beginning of photography. From Edward Muybridge to William Klein: the museum shows the history of photography from all angles.
MOMU (Modemuseum) en Flanders Fashion Institute www.momu.be
Every year, many fashionistas and fashion students travel to Antwerp to get a glimpse of all the beauty in store in the city's shopping streets, but also to take a look at the gallery of Antwerp's fashion museum, MoMU.
How to get around?
From Brussels airport, the Antwerp-Brussels Airport Express Bus is arguably the most convenient way to get to Antwerp. The bus reaches the centre of Antwerp (Astridplein next to the Central Station) in approximately 45 minutes. Alternatively, you could take a train from the airport to Antwerp Central Station.
Public transport gets you just about everywhere in and around Antwerp. Tram and premetro stops are scattered throughout town, while most buses take you in and out of town and the suburbs. Make sure to check www.delijn.be for up-to-date info on your line and www.slimnaarantwerpen.be if you get around by car.
If you are planning to rent a bike for short or long term you can check out www.swapfiets.be. For only 15 euros you can rent a bike for a whole month.
Velo Bikes might also be a solution for you. Those bikes have bike stations scattered all over Antwerp, where you can drop off and pick up bikes however it suits you. You can go to the website www.velo-antwerpen.be to register and pick the formula that suits you best. (Velos are meant for short distances between stations)
---
Organizers
---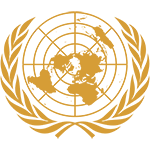 Security Council
Topics
Is it about time to renegotiate nuclear weapon treaties? In 2015, the US (under Barack Obama's presidency) and several other world powers, closed a deal with Iran concerning nuclear disarmament. When Trump came to power, he withdrew the United States from the deal, claiming it failed to curtail Iran's missile program and regional influence. Multiple countries still have nuclear weapons, which makes the nuclear threat a huge cause for concern. The more countries that have nuclear weapons, intended to make them feel safe, the more unsafe the world will actually be. Both the United States and Iran have stated they want to rejoin the agreement, but the deal needs to be renegotiated. How can we ensure the safety of our state without succumbing to the pressure of needing to arm ourselves with nuclear weapons? Is it about time to revisit our stance on nuclear weapons?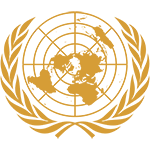 General Assembly
Topics
Modern colonialism A second wave of decolonization has unfolded since the end of World War II. Since then, many countries in the Global South have gained independence. However, colonialism has emerged in a different form over the years. Today, the foreign direct investment going from developed countries to developing countries is often between former colonial powers and their former colonies. Furthermore, countries such as China are investing millions of dollars in critical infrastructure in the Global South. Mining of natural resources, like cobalt for technology purposes, is happening on a daily basis across the African continent. However, these investments are not managed by the country where the exploitation takes place. The natural resources are transported elsewhere, to make batteries for our electric cars for example. Shouldn't the revenue go to the local population? Shouldn't local governments have more agency?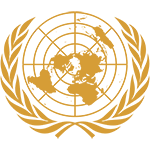 Economic and Social Council
Topics
Should we limit the dominance of big tech companies? We've all seen the memes about Facebook changing its name to Meta. But what is the strategy that lies behind these moves and should we be doing something about their ever-increasing influence? In the United States, four tech companies (Apple, Amazon, Google and Facebook) have become so big that they have established a dominant position in the market. Additionally, multiple cases have been brought before the European Court of Justice concerning abuse of the dominant position of tech companies. This ranges from exploitation of users' data in a way that violates their privacy, to favoring their own services in the search results, etc. On November 10th, 2021, the EU Court of Justice ruled once again that Google abused their dominant position. Should we impose stronger regulation on these companies to ensure a fair competition? Or loosen regulations for these companies to ensure a free market?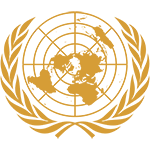 Human Rights Council
Topics
Climate refugees Climate change is no longer a looming issue in the distant future. Many countries already face the consequences of our ever-increasing emittance of greenhouse gases today. The floods in Belgium last July, or the decreasing wine production in France are some worrisome examples of extreme weather conditions, which we will face more often in the upcoming years. Developed countries have the means to adapt to these series of events, but there are other countries where the impact of climate change is already much bigger and who don't have the means to adapt. Climate change is having a growing impact on the African continent, hitting the most vulnerable hardest, and contributing to food insecurity, stress on water resources and even population displacement. The UN Refugee Agency is aware of the problem, but the scope of disaster displacement is underestimated. How can we best accommodate the refugees fleeing from climate crises?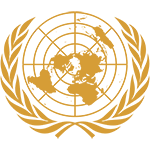 World Health Organization
Topics
How should we tackle obesity? Should we impose a universal sugar tax? The Corona virus has once again shown that obesity has major health implications, aside from a higher risk for heart diseases and cancers. Obesity is an increasing problem: its global prevalence has nearly tripled since 1975. The prevalence of preschool-aged children who are overweight is increasing fastest in low- and lower middle-income countries. One of the biggest contributing factors of obesity is the overconsumption of sugar. It is extremely hard to avoid sugar, since it is present in almost every processed food product on the market. How should we tackle this insidious issue? The World Health Organization is exploring the possibility of a sugar tax, could this be a solution to the problem?